Press Release: Belfast City Council to Debate New Motion on Gambling Related Harms
Gambling
3 February 2020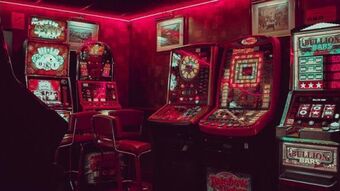 The spotlight will once again be shone on the challenge of problem gambling across Northern Ireland when Belfast City Council debate a new motion on the issue later today (Monday, 3 February).
Councillor John Kyle has called for the debate to focus on what more should be done to address problem gambling which is prevalent across the whole of Northern Ireland.
According to research from 2017, NI has a higher proportion of people with a gambling problem than any other part of the UK, yet despite this there is currently no specialist support for gambling addicts in NI and little effective regulation.
The Northern Ireland Office also has a critical assessment of the current level of support available, saying in a recent report: "there are no gambling specific services commissioned by the Northern Ireland Health and Social Care Board and therefore the Board does not hold data regarding the number of people who are seeking treatment for problem gambling."
Part of the problem is that NI's gambling law dates back to 1985, well before the onset of online gambling which now takes up a large share of the gambling market.
The Department for Communities is currently holding a public consultation on gambling issues in Northern Ireland, which could lead to law changes.
Public Policy charity CARE NI is campaigning for new laws to regulate the betting industry and to provide more support for gambling addicts.
Today, the charity welcomed the motion being debated at Belfast City Council and called for MLAs to make addressing the issue of NI's problem gambling challenge a top priority.
Speaking about his motion, Councillor John Kyle said:
"The challenge of problem gambling is one that is felt in every part of our society.
"It cannot and must not be ignored and we need to come up with ways to better protect vulnerable problem gamblers from exploitation and further harm.
"The current laws on gambling in Northern Ireland are no longer fit for purpose and there needs to be reform.
"It is high time that gambling firms, who make millions of pounds profit annually and pay their senior management staff multimillion-pound salaries, must give more towards prevention and treatment of problem gambling.
"The current contribution is derisory and should be substantially increased or a mandatory levy introduced.
"I hope the debate also puts pressure on the Assembly to make sure reforming our outdated gambling laws is made a top priority."
CARE NI Policy Officer, Mark Baillie said:
"Gambling related harms cause genuine social devastation.
"The lives of individuals can be ruined, with consequences being felt by families, friends and entire communities as well.
"Northern Ireland has a real issue with problem gambling, and this is compounded by the fact our current law is hopelessly outdated.
"The work being done by Councillor John Kyle is helping to raise awareness of the need for proactive action to be taken.
"We are calling on MLAs to make tackling the issue of problem gambling a top priority and hopefully, the ongoing consultation being run by the Department of Communities will pave the way for urgently needed reforms."
ENDS
Notes to editors:
For interview requests or more information please contact James Mildred: james.mildred@care.org.uk // 07717516814
CARE is a well-established mainstream Christian charity providing resources and helping to bring Christian insight and experience to matters of public policy and practical caring initiatives. CARE is represented in the UK Parliaments and Assemblies.
At the moment, the key piece of legislation governing gambling in Northern Ireland is the Betting, Gaming, Lottery and Amusements (NI) Order 1985.
In 2017, the Northern Ireland Problem Gambling Prevalence Survey found the proportion of problem gamblers in NI was four times higher than GB: https://care.org.uk/news/2017/05/new-report-shows-northern-ireland-has-more-than-four-times-as-many-problem-gamblers-as-england
In September, the Northern Ireland Office published a report which highlighted the lack of support available for problem gamblers: https://care.org.uk/news/2019/09/press-release-new-report-shows-gambling-law-in-ni-is-utterly-inadequate
CARE NI revealed in September that the Department of Communities was going to hold a consultation on 'gambling related issues'. The consultation closes next month: https://care.org.uk/news/2019/09/care-ni-welcomes-plans-to-hold-new-consultation-on-gambling-issues
In October 2019, during a debate in Westminster, MPs called for NI's gambling laws to be updated: https://care.org.uk/news/2019/10/mps-call-for-urgent-reform-of-nis-outdated-gambling-laws
The full motion can be read here:
This Council notes the outdated and deeply flawed nature of the current law on gambling in Northern Ireland and the need for urgent root and branch reform of gambling legislation. It welcomes the announcement by the Department for Communities of a consultation on gambling law and policy.
Council also notes with concern the report on problem gambling published by the Northern Ireland Office (September 2019) which states that 'no gambling specific services are commissioned by the Health and Social Care Board for individuals suffering from gambling addiction' and the negligible financial contribution from the gambling industry for these services.
The Council calls for an urgent review to be conducted by the Department of Health into the support provided for individuals with gambling addiction and calls on the gambling industry to significantly increase the financial support they provide for problem gambling services.