MPs call for urgent reform of NI's outdated gambling laws
Gambling
1 October 2019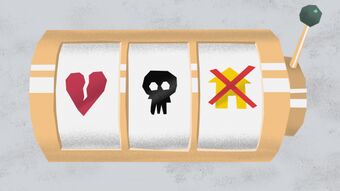 On Monday night MPs debated a recent report from the Secretary of State for Northern Ireland into problem gambling across NI.
Gambling legislation in Northern Ireland is different than the rest of the United Kingdom. In the main it is a devolved competency under the 1998 Northern Ireland Act.
The key piece of legislation governing gambling in NI is the Betting, Gaming, Lottery and Amusements (NI) Order 1985.
But this was passed decades before the rise of highly addictive Fixed Odds Betting Terminals (FOBTs), or mobile phones with all the gambling possibilities they bring and the development of online gambling.
CARE is calling for NI's gambling laws to be updated. A key theme from the debate was the agreement across the House of Commons for action to be taken.
However, the situation is complicated by the lack of a functioning Assembly. Without an active devolved administration, gambling law reform continues to stall.
On Monday, the Belfast Telegraph reported on correspondence CARE NI received from the Department of communities, which indicated a public consultation on gambling issues "in the near future".
Such a consultation will at least allow for those affected by gambling addiction, charities and other organisations input into how the law might be changed.
There is growing pressure on NI politicians to put aside differences to see the Assembly restored, not least because MPs recently imposed extreme abortion law changes on the Province.
During the debate, there were a number of notable contributions.
Carolyn Harris MP commented on concerns about the lack of data on the actual number of problem gamblers in NI:
"The report also highlights the lack of specific services commissioned by the Health and Social Care Board to help those suffering from gambling addiction. No data are kept on the number of people dealing with addiction, but we are all aware that this is a growing problem among all age groups."
Fiona Bruce MP spoke for many when she outlined why problem gambling is so devastating:
"We all know from the many debates and discussions in the Chamber on gambling about the huge damage that gambling addiction can cause. It can destroy individual lives. Children and families suffer. The flaws in gambling law and policy have been debated at length in this place. We have taken positive steps in the form of reducing the stake on fixed-odds betting terminals from £100 to £2, following widespread campaigning. I pay tribute to the hon. Member for Swansea East (Carolyn Harris) for her leadership in much of that campaigning."
She also drew attention to the fact that only one in NI's five healthcare boards has any information on the number of individuals coming forward suffering from gambling addiction. This came to light following research by CARE, which was publicised in the Belfast Telegraph in August.
"I am informed that, in fact, only one of the five health and social care trusts operating in Northern Ireland holds data on the number of individuals coming forward suffering from gambling addiction. Is it any wonder that the significance of this issue has not come to light when no data are collected about it centrally?"
Bruce also paid tribute to CARE and the work we've done to encourage local councils in NI to adopt resolutions calling on gambling firms to voluntarily introduce a new £2 maximum stake limit on FOBTs:
Karin Smyth MP for Labour pointed out that the number of problem gamblers in NI is four times higher than in England:
"It is estimated that problem gambling in Northern Ireland may be up to four times that in England. That really is quite an extraordinary figure. It is really important to shine a light on that and to understand the real impact on individuals, families and communities."
Meanwhile, Jim Shannon DUP MP spoke about the fact that children are also affected by gambling addiction. He quoted CARE's own research:
The Minister, Robin Walker concluded the debate by stressing the desire of everyone in the House to see the Northern Ireland Assembly restored as soon as possible:
"We have reached a clear conclusion: people would like to see action taken on these issues by a restored Assembly and Executive. We will ensure that all steps are taken to put that Assembly and Executive in place as soon as possible."
Find out more
Read about CARE's work to support problem gamblers through policy