Sport's Minister: Football too dependent on gambling
Gambling
27 January 2020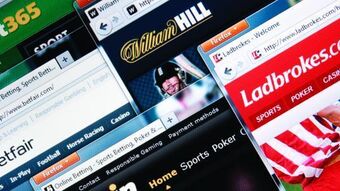 The world's most popular sport is too reliant on sponsorship from betting companies, Sports Minister Nigel Adams has said.
In an interview with BBC Sport, he also confirmed that the Government's review of the Gambling Act will likely include examination of the link between sports and the betting industry.
Earlier this month, the FA was strongly criticised for selling the streaming rights to FA Cup matches to betting companies. Seven gambling websites were able to show some third round matches to anyone who placed a bet or put a deposit in their account 24 hours before kick-of. MPs from across the Commons condemned the move as reckless and irresponsible.
The troubling relationships between football and the betting industry is underlined when you consider that half of all Premier League clubshave betting firms as shirt sponsors, with the figure rising to 15 in the Championship.
Earlier this season, Huddersfield Town were fined after wearing a kit advertising a bookie's logo that clearly breached regulations. CARE spoke out about this at the time, criticising the stunt as making light of a serious issue.
Mr Adams said: "We have look at this carefully because problem gambling leads to serious social problems and in some cases, people have done drastic things and taken their lives, so we are looking at this very closely. Occasionally it boils over and you get incidents like you had with some clubs who get into bother over it, like at Huddersfield and the stunt there."
The Labour Party have called for shirt sponsorship to be outlawed, like in Italy and CARE has also raised concerns in the past about the troubling relationship between football and the gambling industry.
Find out more
Our vision is to see laws passed that will help protect vulnerable problem gamblers from further harm. We also want to see existing laws strengthened so the gambling industry is brought properly to account. Find out more about our work here.