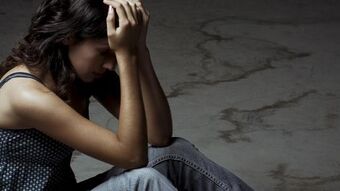 There has been a sharp increase in the number of victims referred to the National Referral Mechanism according to new statistics.
A total of 2,808 victims were referred between July and September, up 21 per cent from the previous quarter and 61 per cent from the same quarter in 2018.
This follows figures from the Metropolitan Police that modern slavery crimes nearly doubled last year.
Increase due to higher awareness
Two-thirds of those referred were male and about 60 per cent of those referred were adults. The most common type of exploitation was labour exploitation, with sexual exploitation as the second most common type.
The increase of victims of labour exploitation has been attributed to an increase in identification of labour exploitation. For example in July police uncovered a slavery network with over 400 victims. Some of Britain's best known supermarkets and retailers have sold goods from the supply chain these victims were forced to work in.
'Tip of the iceberg'
Whilst CARE is encouraged to see that more victims are being referred and rescued, we know this is just the tip of the iceberg. The Walk Free Foundation have estimated that are 136,000 people living in modern slavery in the UK.
General Election 2019
Head to our General Election website to see what the different political parties pledge on human trafficking and vote to end this heinous crime.