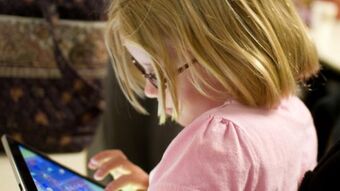 Age-verification on pornographic websites will commence on 15 July, the Government has announced.
The UK will now become the first country anywhere in the world to put age-checks on commercial pornographic websites and any site that fails to comply will face being blocked by internet service providers.
The scheme is part of the Digital Economy Act 2017, but it has been delayed numerous times since it was first suggested.
CARE's position
At CARE, we believe that children need to be protected as strongly online as they are offline. Far too many young people are accessing pornography online, with many doing so accidently. While age-verification will not completely solve the problem, we strongly support the principle of it and, so long as the scheme is properly enforced, we think it will be a key way of bridging the gap between offline and online protections.
How it will work
Under the scheme, anyone who wishes to access porn on designated websites must prove they are 18 and over to do so. This will be done through a special, non-graphic landing page where users can upload official proof, be it a passport, driving licence or credit card.
If people do not wish to upload such information online, they have the option of buying a PortesCard from a local shop: "Once a card or voucher is purchased, its unique validation code must be activated via the Portes app within 24 hours before expiring."
Find out more
Read the latest online safety news here