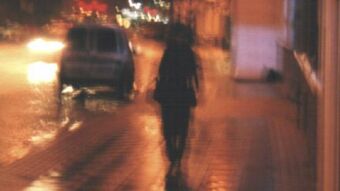 PRESS RELEASE: Scotland can learn from Northern Ireland's landmark human trafficking legislation according to the architect of the trafficking laws there.
Lord Morrow of Clogher Valley will be attending a meeting with MSPs and elected officials tomorrow (Thursday March 26) at the invitation of leading social policy charity CARE for Scotland.
Last December the DUP Peer's anti-trafficking Bill was passed by the Northern Ireland Assembly and means later this year paying for sex in Northern Ireland will become a criminal offence.
Lord Morrow will urge MSPs to consider introducing a similar ban in Scotland as well as highlighting other key features of the Northern Ireland trafficking legislation currently missing from the Scottish Government's new anti-trafficking Bill.
The Faculty of Advocates have already warned the failure to include a statutory defence – included in the Northern Ireland Bill - could mean victims are not adequately protected from prosecution.
Meanwhile anti-trafficking coalition Abolition Scotland have also urged MSPs to strengthen the legislation by criminalising the purchase of sexual services in Scotland.
CARE for Scotland Parliamentary Officer Dr Gordon Macdonald said:
"I'm delighted Lord Morrow is taking time to come and speak to MSPs, he has a wealth of experience having seen his landmark anti-slavery bill introduced late last year.
"The Northern Ireland Human Trafficking and Exploitation Act is a template for Scotland to follow, not least because it criminalises the purchase of sex.
"CARE for Scotland have long maintained the only truly effective way to empower victims and address modern day slavery is by tackling the principal driver of trafficking – the demand for paid sex.
"The Scottish Government's new Bill is a step in the right direction but we can learn from the holistic approach taken in Northern Ireland and there is significant scope to strengthen the Bill.
"MSPs now have a chance to listen and learn from a man who has experience of pushing groundbreaking anti-trafficking legislation through the Northern Ireland Assembly."
Notes:
For interview with requests with Dr Gordon Macdonald please contact James Mildred on 0207 227 4731 /07581153693 or email james.mildred@care.org.uk
CARE acted as Lord Morrow's principal advisor during the passage of his trafficking Bill through the Northern Ireland Assembly.