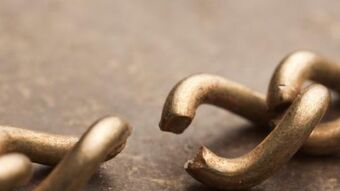 The Modern Slavery Bill received Royal Assent today (26 March) in the final day of the parliamentary session.
As the Bill became an Act Home Secretary Theresa May said:
"The presence of modern slavery in today's society is an affront to the dignity and humanity of every one of us. The Modern Slavery Act 2015 is an historic milestone.
This landmark legislation sends the strongest possible signal to criminals that if you are involved in this vile trade you will be arrested, you will be prosecuted and you will be locked up. And it says to victims, you are not alone - we are here to help you.
I want to pay tribute to the campaigners, organisations, and Parliamentarians of all parties for their hard work and determination to shine a light on this hidden crime and for helping to shape this law.
Our work is far from over, and everyone in all sectors of society must play their part. But we as a nation can be proud that today we are closer to consigning slavery to the history books where it belongs."