'We must rein in the predatory gambling industry'
Gambling
7 October 2021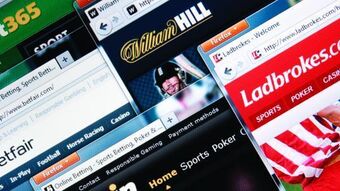 Gambling-related harms are enacting a "remarkable toll on society" and the government must rein in the betting industry, an expert has said.
Heather Wardle, Lord Kelvin Adam Smith reader in social sciences at Glasgow University, calls for an urgent debate on the social and economic impact of a largely unregulated industry.
In an article for The Guardian, she argues that the UK Government should include "alternative legal, economic and commercial practices that can protect the public" within the remit of its review of gambling laws, due to be published in the coming months.
The academic writes:
"It is important to remember that Britain's gambling market was not always like this. Before 2007, when the Gambling Act was fully enacted, gambling in Britain was tolerated but not promoted. The act changed this, positioning gambling as a valid leisure activity that could be promoted – something the industry embraced with gusto.
"The last 14 years have been an experiment with free-market economic policies and priorities that have done little to protect the public from harm and, as the PHE report shows, have generated significant social costs at a time when we are poorly equipped to bear them.
"It is time to ask whether an industry that contributes to the economy by the potential exploitation of vulnerable people, and reinforces existing inequalities, is the kind of economic contribution we want."
Ms Wardle was writing after a landmark study on gambling harms – including the most comprehensive estimate of the economic burden of gambling on society –revealed that harms associated with gambling cost at least £1.27bn in 2019-2020.
That figure is for England alone, so the wider UK figure is likely to be even higher.
CARE has consistently warned about the dangers of gambling related harms which range from financial loss, job loss, relationship breakdown to suicide in the most extreme and tragic cases.
There is also a clear link between higher alcohol consumption and harmful gambling and evidence of a link between mental health issues and gambling.
Commenting, CARE's James Mildred said:
"This study is of huge importance and highlights, again, that urgent action is needed to address gambling related harms across the country.

"CARE supports treating gambling as a public health issue because this will allow more resources to be devoted to supporting those suffering from gambling related harms.

"The UK Government has a real opportunity to introduce legislation with real teeth to it in the coming months and we urge them to be bold.

"From cracking down on irresponsible gambling advertising, to holding the betting industry to account, we need new laws fit for digital age, where more and more people are betting online."