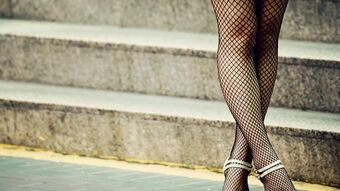 A controversial judgment sanctioning state-endorsed prostitution has been overturned following a legal challenge by the UK Government.
Earlier this year, the Court of Protection ruled that a disabled man, known simply as 'C', who wanted to have sex with a prostitute could be assisted in by carers to access prostitution.
The move caused outrage among campaigners who hold that prostitution is a form of violence against women by effectively enshrining access to prostitution as a 'right' for certain men.
Robert Buckland, then Secretary of Justice, challenged the decision in the Court of Appeal on the grounds that it would set a major precedent in public policy allowing state-sponsored prostitution.

On Friday, the Lord Chief Justice, Lord Burnett, overturned the earlier judgment in a fresh ruling stating that the disabled man's caregivers would act illegally if they allowed him to have sex with a prostitute.
In the judgment, he also said that there was no legal precedent in European courts recognizing any 'right' to purchase the services of a sex worker.
Dr Charlotte Proudman, one of the barristers who worked on this case, said:
"I welcome the court's decision today. It is not a human right to pay for sex. The government's public policy approach shows that it needs to take a cautious approach to prostitution because of the exploitation that underpins the sex trade.

"I've seen many of my clients exploited in prostitution and it would be wholly wrong for the law to condone this in any way, especially to confer a right to a man to sexually exploit or buy a woman's body. This is not a human right. It's abuse."
Earlier in the week, Spain's Prime Minister received commendation for pledging to ban prostitution in the country, citing the harms done to women during 25 years of decriminalisation.
Speaking to supporters at the end of his Socialist Party's three-day congress in Valencia, Pedro Sanchez said the practice "enslaves" women.
CARE is campaigning for the Nordic Model to be introduced in Scotland, and England and Wales. This approach criminalises the purchase of sex, and reccognises that prostitution is inherently exploitative.
To find out more about our work on this issue, visit our cause page.