Gambling related harms costing society more than £1.2bn a year
Gambling
1 October 2021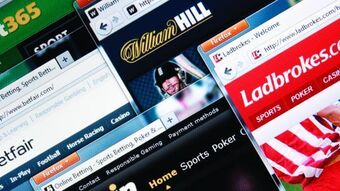 A landmark study into the evidence on gambling harms – including the most comprehensive estimate of the economic burden of gambling on society – has revealed that harms associated with gambling cost at least £1.27bn in 2019-2020.
That figure is for England alone, so the wider UK figure is likely to be even higher.
This analysis, conducted by Public Health England, includes the first ever estimate of the economic cost of suicide (£619.2) and also provides an updated cost of the homelessness associated with harmful gambling (£62.8m).
CARE has consistently warned about the dangers of gambling related harms which range from financial loss, job loss, relationship breakdown to suicide in the most extreme and tragic cases.
People at risk of gambling related harms are concentrated in areas of higher depravation, such as North England.
There is also a clear link between higher alcohol consumption and harmful gambling and evidence of a link between mental health issues and gambling.
Other findings were:
Men were 4.2 times more likely than women to be gambling at levels of elevated risk of harm.
People identified as having mental health issues were twice as likely to participate in harmful gambling than people with no mental health issues.
In CARE's submission to the Government's 2005 Gambling Act Review, CARE called for gambling to be considered a public health issue, something this new report supports.
Recently appointed Gambling Minister Chris Philp said:
Commenting, CARE's James Mildred said: