Texas enacts ground-breaking heartbeat abortion law
Abortion
1 September 2021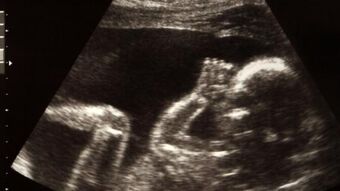 A new law preventing abortion after a foetal heartbeat has been detected has been ushered into law in Texas in a move being celebrated by pro-life campaigners.
The Heartbeat Act was signed into law by Texas Governor Greg Abbott in May but was opposed by abortion activists who appealed to the US Supreme Court to see it blocked.
This morning, the court informed the pro-abortion ACLU that its legal challenge would not be heard, allowing the law to be brought into force.
Under the new law, doctors who perform an abortion after a baby's heartbeat has been detected are liable to be sued. In effect, this means abortions will not be available after 6 weeks of pregnancy.
Pro-life activists welcomed the news. In a Tweet posted early this morning, Lila Rose, President of US blog Live Action News, said:
"It's past midnight now in Texas. The Heartbeat Law has gone into effect. Every child with a detectable heartbeat is legally protected from being killed by abortion. Thinking of all the inestimably precious lives that will be spared today & their new lease on life. An amazing day."
Abby Johnson, who was the Director of an abortion facility before becoming a pro-life advocate, also Tweeted her support:
"It's September 1st. Know what that means? Babies in Texas with a detectable heartbeat can't be killed by abortion!!! We are hearing that abortion facilities are cancelling appointments as we speak. At least 150 babies will be saved every single day from this legislation!"
Ms Johnson added that her organisation LoveLine will be offering support to women in crisis pregnancies in the coming weeks:
"We know women will not stop wanting abortions after September 1 and [we] have in place a robust ministry, Loveline, that has already helped more 400 women in crisis pregnancies get the help they need to carry their babies to term and support their families. We urge them to contact us."
Human Coalition, another pro-life organization that provides pregnancy and parenting resources, has also offered support:
"Undoubtedly, today is a historic and hopeful day. While today we are hopeful for the thousands of babies whose lives will be saved, we are also hopeful for their mothers. Texas has spent decades creating a vast support system for pregnant women for this very day. Organizations like mine will not rest because we are actively helping women facing unexpected pregnancies."
It is believed that pro-abortion groups will continue to challenge the law through the courts.