Northern Ireland: New Betting Bill lacks ambition
Gambling
28 September 2021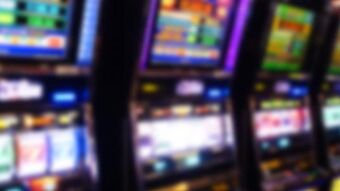 The NI Executive's new Betting Bill falls short of what is needed to protect people from gambling related harms, MLAs have warned.
Yesterday (27 September) at the Assembly, the Betting, Gaming, Lotteries and Amusements (Amendment) Bill had its second stage debate.
It is the first major piece of gambling legislation since 1985 in Northern Ireland and is both timely and necessary, given the fact that problem gambling prevalence rates are four times higher in NI than in England.
While many MLAs welcomed the Bill and acknowledged it was only a first step, concerns were raised across the Chamber about the lack of ambition in the Bill.
Mr Catney of the Social Democrat and Labour Party summed it up when he said:
CARE NI takes the same view and before the debate was able to provide briefings ahead of the debate and a good number of MLAs from across the parties raised points of concern that we share.
Of particular disappointment to CARE NI is the fact that the first substantive clause in the Bill proposes further deregulation of the gambling industry by extending opening times for shops and bingo halls to include Sundays and holidays.

So, the Bill at it stands will lead to more deregulation, as opposed to introducing the range of measures needed to better protect people in Northern Ireland from gambling related harms.
The Bill does not tackle the high rate of problem gambling, provide funding for help to overcome addiction, regulate online gambling (which is becoming the most popular form of gambling) or officially regulate the operation of highly addictive fixed odds betting terminals (FOBTs).
Mr Butler, of the Ulster Unionist Party pointed out that while the Bill introduces an industry levy, it is not going to be mandatory:
What next?
The Bill now moves to Committee Stage where it will receive further scrutiny and MLAs will be able to propose amendments.
CARE NI will continue to work with MLAs to improve the Bill to include key measures to better protect people in Northern Ireland from gambling related harms.