Two-thirds of Brits say betting companies not taking problem gambling seriously
Gambling
19 August 2021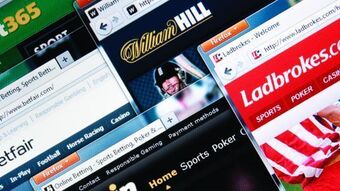 Two thirds of British adults believe betting companies are not taking gambling addiction seriously enough, a new report by YouGov shows.
The report, which analysed survey data on international attitudes towards gambling, also found consensus across different countries that companies are failing to protect vulnerable customers.
Almost 7 in 10 (69 per cent) of Italian adults, 66 per cent of British adults, 59 per cent of French adults and 52 per cent of German adults agreed with the statement 'gambling firms don't take problem gambling seriously'.
Overall, 57 per cent of all respondents, from North American, European, and Asia Pacific countries, agreed companies aren't serious enough about addiction.
YouGov states: "On the issue of problem gambling, it is in countries where there are the most liberalized regimes that people believe that gambling firms don't take problem gambling seriously enough. In Italy, 69% agree with this statement while in Great Britain this stands at 66%."
Commenting on the figures, CARE spokesman James Mildred said:

The YouGov study also demonstrated a huge shift towards online betting and away from more conventional types of gambling, particularly in the United Kingdom. The report states:
"Fuelled by innovation, de-regulation in key markets, and the pandemic, it's clear that the popularity of online gambling globally has achieved new highs.
"Among those that have gambled in any form online in the past 12 months…63% of gamblers globally now prefer online to offline. That level of preference is driven by countries such as Great Britain and Italy and an apparent greater level of acceptance of online gambling as a leisure activity".
Mr Mildred added:

Last week, research carried out by CARE revealed that 9 out of 20 Premier League teams have a betting ad on their strip this season, the same proportion as in 2018.
The study also found that a total of 19 clubs partner with betting firms in some way, meaning ads will appear on official channels such as websites and stadium noticeboards, if not on strips.
By contrast, the number of betting-related shirt sponsors in the Championship has dropped significantly. Just 6 teams host a betting company on their strip this season compared to 17 in 2018. However, 15 clubs out of 24 still partner with betting firms in some way.A spokesman for CARE commented: