Tragic death shows dangers of gambling addiction
Gambling
16 August 2021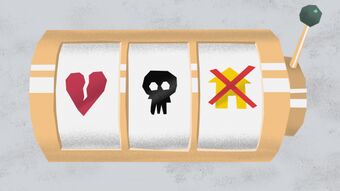 A widow has spoken about the tragic death of her husband due to betting addiction and called on the government to do more to curb the gambling industry.
Luke Ashton, 40, took his own life in April this year after falling into a "gambling hole" during lockdown.
A recovering gambling addict, he was lured back into betting by a "free bet" offer from a gambling app, which allowed him to place a bet without depositing money.
This move sparked a relapse, and Luke quickly "lost control", taking out payday loans to cover his mounting debts.
His wife, Annie, told the i newspaper:

Mrs Ashton believes outlawing "free bets" could prevent others from being hooked and facing the same tragedy experienced by her family. She added:

Liz Ritchie, co-founder of Gambling with Lives, lost her son Jack to gambling addiction which he developed whilst at school. She commented:

CARE is fighting for tougher regulation of the gambling industry, including a curb of betting-related adverts on television and in sport.
Last week, research by CARE found that 9 out of 20 Premier League teams have a betting ad on their strip, the same proportion as in 2018.
The study also found that a total of 19 clubs partner with betting firms in some way, meaning ads will appear on official channels such as websites and stadium noticeboards, if not on strips.
A spokesman for CARE said: