'OnlyFans curb of explicit content could disincentivise exploitation'
Online Safety
23 August 2021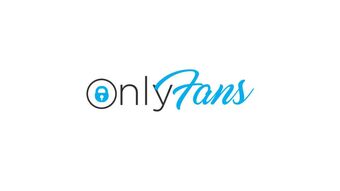 A decision by OnlyFans to ban sexually explicit content is "welcome" as it could prevent exploitation, campaigners say.
Last night, the subscription service announced that from 1 October this year, sexually explicit images and videos will be banned. Creators will still be able to post certain nude photos and videos if they are in line with a new, updated terms of service.
The company's decision to ban sexually explicit content comes after pressure from banking partners to enact better safeguarding measures. MasterCard and Visa have also been pressuring partner porn sites to verify the age and consent of people on their sites.
OnlyFans has become a home for pornographic content as it allows creators to charge subscribers for access to content. An investigation by the BBC in May cast questioned the safety of the platform, after it uncovered evidence of under-18s posting illegal, pornographic content.
CARE has also warned that the site may be fueling commercial sexual exploitation. Speaking this afternoon, Lauren Agnew, Human Trafficking Officer at CARE, said:
"We cautiously welcome this announcement by OnlyFans. Current rules provide bad actors with a legal means of extorting money from women. Vulnerable users are at risk of falling victim to human traffickers seeking to groom and exploit them.
"A curb of sexually explicit content could reduce the likelihood of exploitation by making explicit and pornographic content unprofitable. We await further detail from OnlyFans on the substance of new rules."
Ms Agnew added:
"It is also positive that OnlyFans is being pushed by financial partners to verify the age of users. We believe all platforms that host sexually explicit content, including social media platforms and porn sites, should verify the age and consent of users or face penalties. We call again on Ministers to enact these safeguards."
In the UK, age verification measures were set to be introduced under Part 3 of the Digital Economy Act 2017. However, enforcement of the legislation, endorsed by most parliamentarians and various child safety groups, was delayed, and then scrapped in October 2019.
CARE is leading calls for Part 3 to be resurrected and enforced as soon as possible, at least as an interim measure as Ministers consider wider regulation of online content including user-generated content on social media platforms.
In June, polling commissioned by CARE found that eight in ten UK adults want the Government to implement age verification controls for access to online pornography. The same proportion of respondents thought there should be an age limit of 18 for access to pornography sites.
Commenting on the findings, Chief Executive of CARE Nola Leach said:
"Parliamentarians, charities and women's groups have urged the government to restrict access to online pornography sites by implementing age verification. This polling shows that the public overwhelmingly agrees.
"At present, children across the UK can access porn sites easily. When they do, they are exposed to a catalogue of vile, degrading, and violent content. Practically nothing has been done by legislators to prevent access to commercial sites.
"Worse than this, the UK Government is refusing to implement age verification measures approved by parliament in 2017 that are sitting on the statute book ready to be brought into force.
"After this study, the writing is surely on the wall for Ministers. They must act in the interests of children and introduce this safeguard without delay."
ENDS
Notes for Editors:
For interview requests or more information please contact Jamie Gillies: jamie.gillies@care.org.uk // 07384467819