Pressure mounts on Govt to curb gambling lure for children
Gambling
13 July 2021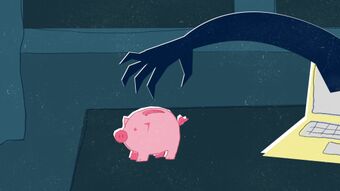 The UK Government is coming under increasing pressure to curb video games that encourage kids to gamble online.
At present, youngsters can purchase 'loot boxes' in online games, to unlock random features and abilities. Critics say that encouraging spending in this way normalises gambling and could lead to problem gambling in later life.
Dr Heather Wardle, a social scientist at Glasgow University, argues that the feature should not be available under-18s, after her research suggested young children and teenagers feel "coerced and controlled".
She cites an example of a teenager who spent £1,000 on Roblox, an online gaming platform, and other young people who have confessed to spending £500 in a day on loot boxes in hit video game Fifa.
Today, Wardle she spoke to Westminster's all-party parliamentary group (APPG) for gambling-related harm, chaired by the Labour MP Carolyn Harris.
Ahead of the meeting, she told The Times:
"My research shows that many young people think that loot boxes are forms of gambling, albeit low-risk, and that loot boxes and things like them can be addictive and coercive".
"It's right that the government takes a close look at this and thinks about how best to protect consumers — especially children and young people who we rightly restrict from gambling."
UK ministers are currently considering reforms to the 2005 Gambling Act amidst widespread fears over the harms of a mostly unregulated gambling industry.
CARE has said:
"While for some, gambling is just harmless fun, for a significant minority it causes genuine devastation. Addiction to betting can lead to job loss, relationship breakdown, family breakdown and suicide.
"Our vision is to see laws passed that will help protect vulnerable problem gamblers from further harm. We also want to see existing laws strengthened so the gambling industry is brought properly to account."