Gambling costs the public £1.2bn a year
Gambling
26 May 2021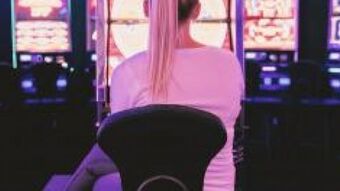 Gambling in the UK is costing the public £1.2 billion a year, with the NHS paying 760 million to treat those suffering from gambling addiction, a major new report has said.
It's been published a new, cross-party group called Peers for Gambling Reform (PGR) and it looks at the financial effects of a series of reforms recommended by a House of Lords inquiry into problem gambling.
Last year, the inquiry called for a whole series of major changes, including curbs on gambling sponsorship, maximum stake reductions on online betting games and a mandatory levy.
According to the PGR, implementing these reforms would help SAVE the public money, anywhere between £68 million and £87 million.
Lord Foster of Bath, chairman of the group, said: 'This report shows that if steps are taken to reduce gambling harm there will be clear net benefits to the economy in terms of tax revenue and additional jobs.'
The Bishop of St Albans said: 'By getting on with reform and expediting the introduction of legislation, we have a chance to save the thousands of lives ruined by gambling-related harm each year.'
There are thought to be 400,000 gambling addicts in the UK, including 55,000 children.
Gambling related harms include joblessness, homelessness, relationship breakdown and in extreme cases, can lead to suicide.
The UK Government recently held a public consultation as it reviews the existing gambling laws and CARE submitted a detailed response to the consultation.