Press release: Campaigners welcome 'seminal' court proceedings on internet pornography safeguards
Online Safety
6 May 2021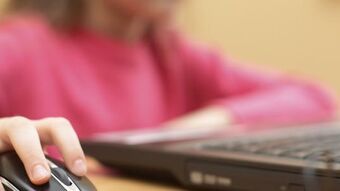 Campaigners have welcomed judicial review proceedings against the UK Government alleging that Minsters have failed to protect children from online pornography.
Social policy charity CARE, which worked closely with politicians on age verification checks in Part 3 of the Digital Economy Act, says it is "simply unacceptable" that Ministers have nor acted.
Part 3 of the Act would have prohibited commercial pornography websites from making their content available to anyone under the age of 18 and created a regulator and an enforcement mechanism.
It was backed by the leading children's charities, including the NSPCC and Barnardo's, as well as most parents. However, in 2019, the Government announced that they would not be implementing the rules.
James Mildred, Chief Communications Officer at CARE, said:
"This case will be seminal in the UK's approach to online pornography. The Government has come under increasing pressure to act on commercial porn sites, a practically unregulated entity, which can be accessed by our most vulnerable and impressionable citizens, children. It is simply unacceptable that Ministers have not imposed age verification safeguards, approved by parliament and expert groups.
"We have come a long way from the days of top shelf magazines. Regulation of internet must catch up with previously established safeguarding standards. Of course, commercial sites are not the only source of porn online. Social media is awash with content. The Government can also address online harms through action on social media providers in its forthcoming duty of care legislation."
About the judicial review
A father and a student campaigner are seeking a High Court hearing on whether the government should tighten access to porn sites through the introduction of age verification.
Ioannis Dekas, a father of four sons, became concerned after he found one of his boys had accessed pornography. He said this was a wake-up call for him and his wife as parents, making them confront the potential danger to their son and the impact on them all as a family.
"In the two weeks leading up to this moment, we'd noticed a drastic change in his behaviour, withdrawal, a sense of anger towards his siblings, we could sense frustration in his life." When he and his wife talked to their son, they found he was under peer pressure to be familiar with the language of porn.
University of Oxford student Ava Vakil is also involved in the case. Ms Vakil told the BBC: "I think porn is everywhere, and growing up as a young woman I've seen the influence of that. I think young men are ingesting pornography online to an extent that people aren't aware of.
"I'm sure everyone, and particularly young women, can look back on so many conversations they've had with boyfriends and male friends and think 100% it was impacted by porn."
Fundraiser
You can support the judicial review by visiting: https://www.crowdjustice.com/case/protect-children-from-harmful-pornography/
ENDS
Notes for Editors:
CARE is a well-established mainstream Christian charity providing resources and helping to bring Christian insight and experience to matters of public policy and practical caring initiatives. CARE is represented in the UK Parliaments and Assemblies.
For interview requests or more information please contact Jamie Gillies: jamie.gillies@care.org.uk // 07384467819
Useful links:
UK government faces action over lack of age checks on adult sites | Child protection | The Guardian (https://www.theguardian.com/society/2021/may/05/uk-government-faces-action-over-lack-of-age-checks-on-pornography-websites)
Father calls for pornography sites to require proof of age - BBC News (https://www.bbc.co.uk/news/education-56993735)
CARE for Online Safety | CARE (https://care.org.uk/cause/online-safety)