Press release: Campaigners welcome gambling law shake-up but urge MLAs to curb 'crack cocaine' betting machines
Gambling
28 May 2021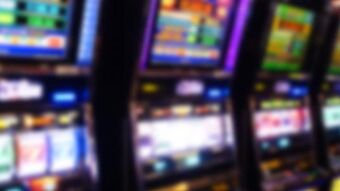 Christian campaigners have welcomed a shake up of gambling laws in Northern Ireland but urged Ministers to go further in curbing 'crack cocaine' betting machines.
Yesterday, NI Communities Minister Deirdre Hargey announced a "two-phased approach" to bring about stricter controls on gambling in NI, with immediate legislation followed by longer term work on a new regulatory framework.
Ms Hargey said:

The coming legislation is expected to create new offences in relation to allowing children to play gaming machines, create powers to impose a statutory levy on gambling operators, and establish a mandatory code of practice for license-holders.
CARE for NI Policy Officer Rebecca Stevenson commented:

Polling of NI adults in June last year, commissioned by CARE, found that 84% of people think the maximum stakes and prizes on Fixed Odds Betting Terminals should be regulated by law. Yet rules remain extremely relaxed.
In 2018, the UK Government announced that the maximum stake on fixed-odds betting terminals would be reduced to £2. Previously, punters could bet up to £100 every 20 seconds on electronic casino games such as roulette.
The first stage of the gambling proposals is expected to remove some of the restrictions on promotional prize competitions and permit bookmakers and bingo clubs to open on Sundays and Good Friday.
Commenting on this aspect of the plans, Ms Stevenson said:

ENDS
Notes for Editors:
CARE is a well-established mainstream Christian charity providing resources and helping to bring Christian insight and experience to matters of public policy and practical caring initiatives. CARE is represented in the UK Parliaments and Assemblies.