National Lottery playing age to rise as Govt launches major review
Gambling
8 December 2020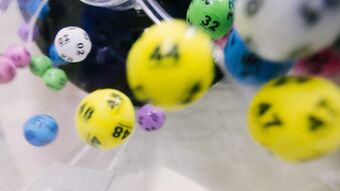 CARE's Response
CARE's Head of Communications, James Mildred, said: "With reports only last month that the review would not start properly until next year, it's welcome that the DCMS has launched its call for evidence this side of 2021.
"Gambling related harms range from serious financial loss, to job losses, relationship and family breakdown and cause social devastation for individuals and whole communities.
"The existing 2005 Gambling Act is out of date in the digital age where more and more people are betting online, especially during the ongoing coronavirus pandemic.
"This review, which was a manifesto commitment, is the first step towards making significant changes to gambling laws and CARE will be making a robust case for positive change.
"From stronger actions against betting companies, to a mandatory levy to make sure gambling firms pay their share towards research and treatment, to tougher measures to protect children from gambling related harms.
"There are many areas where the law is currently weak and that's why this opportunity to inform new laws is so welcome.
"We are also pleased to see the minimum age for playing the National Lottery rising to 18 from October next year - that particular loophole has existed for far too long and it's right that it's now being closed.
"We need laws that prioritise the protection of individuals from gambling related harms and we hope this review will help contribute to genuine and real reform."