House of Lords to consider Domestic Abuse Bill in January
Abortion
17 December 2020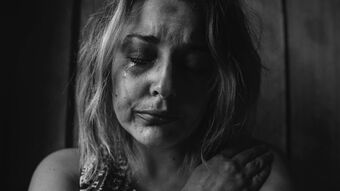 The UK Government's landmark Domestic Abuse Bill will receive its second reading in the House of Lords on 5 January, according to the latest business statement.
As an organisation committed to upholding and protecting human dignity, we are deeply concerned by the abhorrent crime of domestic abuse.
Controlling, coercive and threatening behaviour violates the dignity of individuals and is used as a tool to oppress the vulnerable. The effect of such cruel acts on victims is long-lasting and, in the most tragic circumstances, it is fatal.

CARE strongly supports the purpose of the Domestic Abuse Bill which offers much needed improvements in protection and support for victims of domestic abuse, which is a horrific crime ruining thousands of lives and disproportionately affecting women.
The Domestic Abuse Bill addresses issues that have never been addressed before, such as controlling or coercive behaviour of intimate partners and economic abuse, and it establishes a Domestic Abuse Commissioner which aims to strengthen the response of police, local authorities and other bodies.

There's a danger the bill is hijacked to pro­mote abortion
What can you do?
Many of you emailed and wrote to your MP about the bill last time and your help made all the difference. We may need to call on your help again in the New Year. In the meantime, please pray the bill is kept focused on tackling the scourge of domestic abuse, rather than being used to remove all remaining abortion safeguards.