A new Stormont inquiry has been launched by the All-Party Group on Reducing Harm Related to Gambling in Northern Ireland.
The group is looking into ways in which Northern Ireland's gambling legislation – which is old and arguably obsolete – can be updated.
CARE NI, who provide the secretariat to the group, welcomed the inquiry.
Research shows that the prevalence of problem gambling in NI is four times higher than the rest of the UK and three times higher than the Republic of Ireland.
Gambling related harms include job loss, financial loss, relationship and family breakdown and in extreme cases, suicide.
The All-Party Group also published new polling by Survation which shows 80% of respondents believe there should be a limit on how much customers deposit in online gambling accounts.
60% meanwhile, support an outright ban on gambling advertising.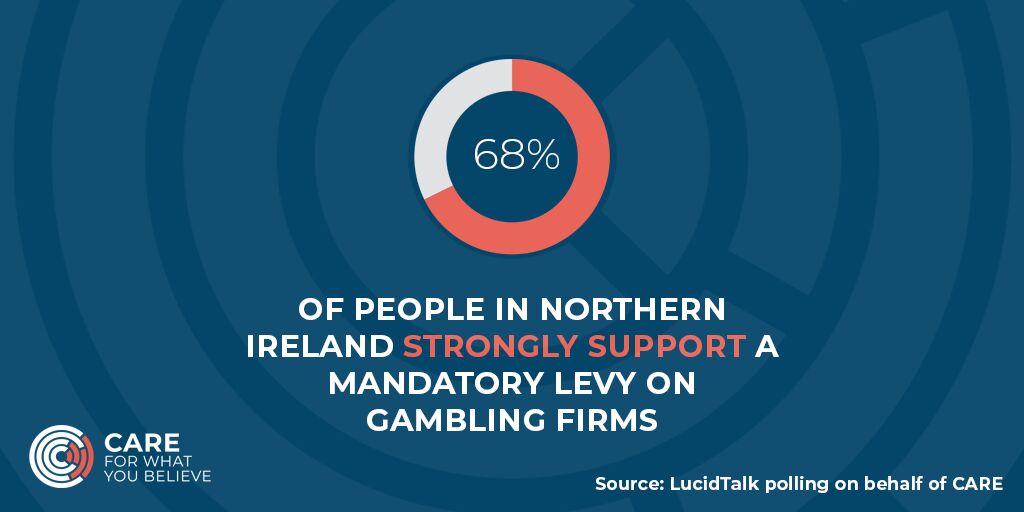 Robbie Butler MLA, who chairs the Stormont committee looking into new legislation, said:
Submissions can be made to the inquiry up until 6 November.
CARE's View
Northern Ireland's gambling laws date back to 1985 and are simply out of date. This inquiry will hopefully pave the way for meaningful reform. Gambling related harms not only effect individuals, but also their friends and families. We will be engaging with this inquiry and will continue to call for Stormont to introduce new legislation to protect vulnerable people.