Money lost to toxic betting machines falls by nearly half following max stake cut
Gambling
8 June 2020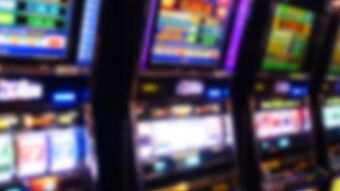 The Gambling Commission recently released a set of updated statistics and one of the many headline statistics is the fact that revenue from B2 gaming machines fell from £1.1billion to £624million between October 2018 and October 2019.
This is significant because Fixed Odds Betting Terminals (FOBTs) are B2 machines and in May 2019, the maximum stake was slashed from £100 to just £2.
It used to be the case that a customer could bet £300 in just one minute, thanks to the toxic combination of high-speed play and high maximum stake.


CARE campaigned specifically for this change and argued at the time that reducing the stake would reduce the social damage being done by these highly addictive machines.
Now, the Commission's latest figures show the money being made from FOBTs halved since the maximum stake was cut.

CARE's response
Responding to the news, CARE's Head of Communications James Mildred said: "This evidence is a powerful reminder why CARE took up the call to reduce the maximum stake on these highly addictive betting machines. They were completely toxic but the reduction in the max stake has helped reduce the impact. There's a long way to go, but it's fantastic to see the positive effect changing the law has had."