How CARE helped to address gambling related harms
Gambling
2 June 2020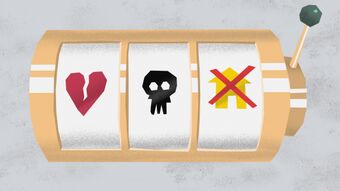 One of the issues CARE has campaigned on is the issue of gambling related harm. Across the nation, hundreds of thousands of people gamble on a regular basis and for some, it becomes an addiction. The result is financial loss, relationship and family breakdown and in extreme cases, suicide as well.
While deep challenges remain, there has also been progress. Last year, the maximum stake on fixed odds betting terminals (FOBTs) was slashed from £100 to just £2. CARE was one of many organisations and campaign groups who lobbied for and called for this change.
God calls us to be on the side of the vulnerable and to call out and work against exploitation. There are numerous ways to do so and one way is to work for fairer and more robust laws that will protect people from gambling related harm. In this interview on the Trans World Radio YouTube channel, our Head of Communications, James Mildred, talks about his own experience of working on this issue and why Christians should care about gambling policies.