MP speaks out strongly against Abortion Clinic Buffer Zones
Abortion
24 June 2020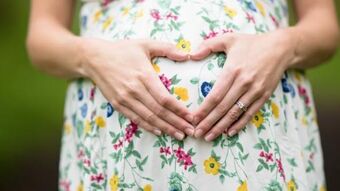 A Bill to introduce buffer zones outside abortion clinics across England and Wales has been strongly opposed in Parliament today by a prominent backbench MP.

Labour MP Dr Rupa Huq introduced her Ten Minute Rule Motion after Prime Minister's Questions and following her speech, Fiona Bruce MP spoke out strongly and powerfully against the proposed Bill.

Pro­posed Bill is ​
'

dan­ger­ous'

In a very clear and powerful speech, Fiona Bruce MP said the proposed Bill was 'dangerous' because it would directly undermine precious liberties which underpin our democracy, including people's freedom to gather outside abortion clinics for peaceful protests.

Any gatherings that led to intimidation or harassment were in the minority and as such, Ms Bruce argued, buffer zones were not an appropriate response.

She also made the point that, in a free society, the law should not be used to criminalise people who hold minority opinions on issues like abortion.

Expressing her own view on abortion, she said:
Watch Fion­a's Full Speech
Motion unlikely to become law
During her speech, Ms Bruce also pointed out that, a mere two years ago, the UK Government looked into the issue of buffer zones around abortion clinics and the then Home Secretary, Sajid Javid, concluded it was not an appropriate response.
The Motion was pushed to division and passed by 213 to 47. It is however unlikely to become law because there is not enough parliamentary time to take it forward.

CARE's View
CARE's Communications Officer, Naomi Marsden, said:
"This is a dangerous Bill with far-reaching implications. It threatens freedom of expression, freedom of conscience, freedom of religion, freedom of speech and freedon to obtain information. These are fundamental liberties which underpin our democracy.
The vast majority of gatherings outside abortion clinics are peaceful and there are proven testimonies of women receiving help, care and support from those who gather to pray and provide much needed information."