New All Party Group on Gambling Harms forms at NI Assembly with CARE NI Support
Gambling
4 March 2020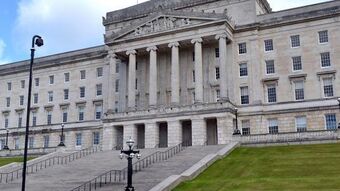 On Tuesday 3 March in the afternoon at the Northern Ireland Assembly, the new All Party Group on Reducing Harm related to Gambling was formed.
The purpose of the group is provide a cross-party forum for MLAs to address the issues associated with harms resulting from gambling.
MLAs from across the political spectrum have joined the group, with representatives of all of five of the political parties which make up the Northern Ireland Executive taking part. The Chair of the new group is Ulster Unionist MLA Robbie Butler while the Vice-Chair is Sinn Fein MLA Philip McGuigan.
The group has been formed at a particularly appropriate moment as the Department for Communities has recently concluded a consultation on gambling law and policy.
The law governing gambling in Northern Ireland dates back to 1985 and is no longer fit for purpose considering the revolution in gambling practices which has come with the advent of the internet.
It is widely recognised the law and policy adopted in this area is failing individuals, families and communities who are impacted by gambling addiction.
The group hopes to work constructively with the Department for Communities in the development of new legislation which will protect those vulnerable to gambling addiction and support those who are impacted by it.
CARE Northern Ireland will be serving as the secretariat for the new group. We hope to play a constructive role in helping to facilitate the engagement of MLAs on this issue during this important period.