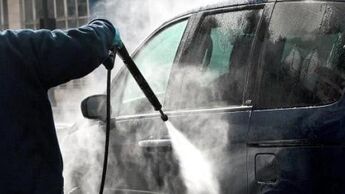 Today is the fifth anniversary of the Modern Slavery Act, a landmark piece of legislation which received Royal Assent on 26 March 2015.
It is a chance to reflect on what has been achieved and what still needs to be done.
Did we need a Modern Slavery Act?
In short, yes! Hard as it might be to imagine, there are people here in the United Kingdom who are in some form of modern slavery. When it was first introduced, the Home Office estimated that there were 10,000 to 13,000 people in some form of modern slavery in the UK. But by 2018, that estimate had increased substantially, with the Walk Free Foundation suggesting it could be as high as 136,000.
What does the Act mean?
The Modern Slavery Act was the first piece of UK legislation that focused specifically on the prevention and prosecution of modern slavery and the protection of victims. The legislation consolidated previous offences relating to human trafficking, created the new role of the independent anti-slavery commissioner and also made provision for new mechanisms to allow the assets of traffickers to be seized. A new statutory defence for slavery victims compelled to commit crimes was created and child trafficking advocates were also introduced.
Did CARE play a role?
Since 2006, CARE has been actively involved on the issue of human trafficking and modern slavery. We were privileged to work with MPs and Peers during the passage of the Modern Slavery Act. We also responded to calls for evidence and consultations run by the Home Office. Throughout it all, the experience we built up when supporting Lord Morrow on the Northern Ireland human trafficking laws was put to good use.
What now?
While the legislation serves a valuable purpose, it is not perfect. There are two key areas where we continue to advocate for change.
Firstly, we want to see more support for victims of human trafficking and modern slavery. We support Lord McColl's Modern Slavery (Victim Support) Bill which would give victims a minimum of 12 months guaranteed support.
Secondly, one of the key drivers behind modern slavery is the demand for sexual services. To help reduce this demand, we advocate for making the purchase of sex a criminal offence.
Conclusion
At CARE, we are grateful for all our supporters who responded to our calls for action, whether by contacting MPs and Peers, or responded to consultations. All those who prayed with us and for us played a part in this vital piece of legislation.
The fact modern slavery happens is truly shocking. People were made for purpose, not purchase. We stand behind those who do not have a voice and will continue to advocate for them in the corridors of power.