More needs to be done to protect those at risk from gambling addiction
Gambling
28 February 2020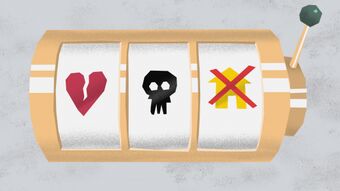 The Gambling Commission and the government must do more to protect gamblers effectively, according to a new report from the National Audit Office (NAO).
At the moment, there are estimated to be 1.8 million 'at risk' gamblers and 395,000 'problem' gamblers, which includes 55,000 children, some of whom are as young as 11.
It is well documented that gambling addiction can lead to mental health problems, relationship difficulties, financial and job losses and in extreme cases, suicide as well.
The NAO's report examines the regulation of the betting industry which now takes in £11.3bn a year. It concludes that while the Commission has improved regulation of the betting industry, there is a lot more it should do.
The NAO report calls for more to be done to incentivise operators to raise standard and for more systematic and detailed record keeping and analysis. You can read the full report here.
CARE's view
We are seeing an increased awareness of the dangers associated with gambling addiction. The betting industry has been largely deregulated for years. This approach is slowly changing but given the number of people affected by gambling related harms, we agree with the report that more needs to be done. The government has promised a review of the 2005 Gambling Act and this must lead to substantive reform of our outdated gambling laws. This is about the protection of the most vulnerable. Gambling addiction can lead to suicide and it is urgent that robust protections are introduced.