Credit Card Gambling To Be Banned
Gambling
14 January 2020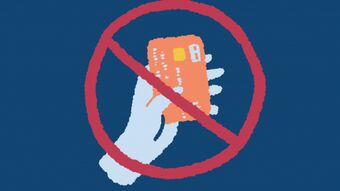 Gambling using a credit card will soon be banned, in a move to try and protect problem gamblers and reduce gambling related harms.
From 14 April this year, placing bets with a credit card both online and offline will become illegal following a review by the Gambling Commission.
According to the BBC, 24 million adults in Britain gamble and 10.5 million of them do so online. Research by the commission suggests 22 per cent of online gamblers who use credit cards are classed as problem gamblers.
Neil McArthur, the CEO of the Gambling Commission said: "Credit card gambling can lead to significant financial harm. The ban that we have announced today should minimise the risks of harm to consumers from gambling with money they do not have.
"We also know that there are examples of consumers who have accumulated tens of thousands of pounds of debt through gambling because of credit card availability.
"There is also evidence that the fees charged by credit cards can exacerbate the situation because the consumer can try to chase losses to a greater extent.
"We realise that this change will inconvenience those consumers who use credit cards responsibly, but we are satisfied that reducing the risk of harm to other consumers means that action must be taken."
The ban will apply to all offline and online gambling products, but lotteries that are run for good causes will be exempt.
All gambling operators will have to participate in GamStop, the self-exclusion scheme from 31 March.
CARE was instrumental in the creation of GamStop and we have supported it from the start. To read more about our work on GamStop, read our Good News publication.
Responding to today's announcement, CARE's Communications Manager, James Mildred said: "This is excellent news.
"When you look at the evidence, it is quite clear that credit card gambling causes significant harm.
"This proactive and positive step will go some way to helping reduce these harms.
"We look forward to 2020 being a year of continued progress towards reforming our outdated gambling laws and bringing the betting industry more into line.
"A mandatory levy should be introduced on gambling firms and action also needs to be taken on shirt sponsorship across football leagues.
"Problem gambling leads to relationship troubles, job losses, family breakdown and in extreme cases, suicide as well.
"The Government has promised a review of the Gambling Act and we will be making the case then for significant changes to ensure stronger protections for those with gambling addictions."