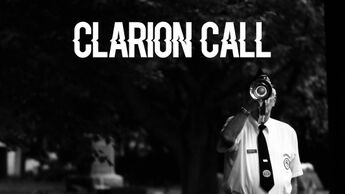 Society is breaking up. It's become the norm these days. That it's eroding so badly seems to move us to act no more. There has been so much decimation to family life through legislation and the messaging of secular humanism through the media that God's people have simply accustomed themselves to it. In a strange twist, this scenario seems to suit the Scottish church; it gives her a raison d'être. Society can be so dark that the church must, by contrast, be a beacon of light. That God's people are 'the light of the world' (Matt. 5.14) is undisputed, but her method of getting there is full of neglect. The church is as ever a hopeful lifeboat, but to simultaneously eschew the fabric of societal life completely is wrongheaded.
Where is the Scottish Church's voice into the powers and authorities today? There was considerable effort in years past to be a voice, but repeated devastating defeats has put off Christ's bride from exercising her voice into the public square once more. Bill after bill is slipping through our Parliaments unopposed to the dismantling of families, schools and our general health. In other words, our shalom is nowhere.
Today I send out a clarion call to find your voice afresh! If you have the kingdom of heaven as chief objective in your congregation and personal lives, do not be deterred from wisely being a voice of protest into the halls of power. Find your confidence afresh; get your messaging clear and show leadership to a Scotland that is at best floundering. The prophet's wisdom for Jerusalem all those millennia ago rings ever true for this country and this set of generations: 'This is the nation that has not obeyed the Lord it's God or responded to correction. Truth has vanished; it has vanished from their lips' (Jer. 7.28).
More than ever in the last 60 years does the church need to take a public lead in the country. We've been gun shy and the country has suffered for it. To take a public lead is nothing to do with Constantinianism as some of my friends may claim. As Israel was intended to be a light for all the other nations surrounding them (Isa. 49.6), so the Scottish church must beam up into the sky the hope of the resurrected Jesus as the Way towards human flourishing. It must be public though. There is no Constantinian bent in this. In order to influence culture we need to speak and act outwardly, and not internally to one another in the cloister.
Wake up sleepwalking church!
Dr Stuart Weir is National Director of CARE for Scotland