Children as young as seven are watching porn, study finds
Online Safety
26 September 2019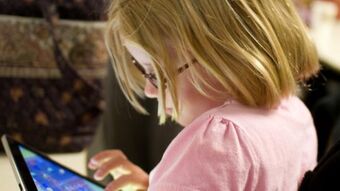 Children as young as seven years old are watching pornography online, according to research by the British Board of Film Classification (BBFC).
In the largest study of its kind ever done, the BBFC surveyed 2,284 people.
According to the findings, more than half of children have encountered pornography by the age of 11 to 13 and 18% said they deliberately went looking for it.
Other key findings
Children and teenagers stumbling across online pornography, in some cases as young as seven or eight.

More than half (51%) of 11 to 13-year olds reported that they'd seen pornography at some point

The same is true for 66% of 14-15-year olds.

62% of 11-13-year olds who had seen pornography said the first time was 'accidental'

83% of parents supported age-verification on online porn

41% of young people who knew about porn agreed it made people less respectful to the opposite sex
Age-verification on porn sites
The findings of the report come while we are still waiting for the new age-verification scheme on online porn to come into force.
Provisions for the scheme were included in the Digital Economy Act 2017. But there have multiple delays since it was first announced, the most recent in July this year.
According to the Government at the time, the age-verification scheme is due to come into force later this year.
How will the scheme work?
Under the scheme, anyone who wishes to access porn on designated websites must prove they are 18 and over to do so. This will be done through a special, non-graphic landing page where users can upload official proof, be it a passport, driving license or credit card.
If people do not wish to upload such information online, they have the option of buying a PortesCard from a local shop: "Once a card or voucher is purchased, its unique validation code must be activated via the Portes app within 24 hours before expiring."
CARE's Response
Responding to the report, CARE's communications Manager, James Mildred said: "These findings are shocking but unsurprising.
"For years, we have known that our young people are accessing pornographic content at a very young age.
"We know from this study and other pieces of research that it is shaping how our young people understand sex, consent, body image and healthy relationships.
"In this context, age-verification on pornographic sites is an absolute must.
"We need to make sure our young people are given the same level of protection online as they are offline.
"Age-verification is not a silver bullet and needs to be complemented by other measures and parents have a particularly important role to play in making sure they are aware of the dangers and learning about robust filters.
"The Digital Economy Act made provisions for an age-verification scheme which CARE wholeheartedly supports.
"That scheme has faced multiple delays, the last due to a ridiculous oversight by the Government.
"We were told in the summer that the scheme would be introduced before Christmas.
"That must now happen for the sake of children and their futures."