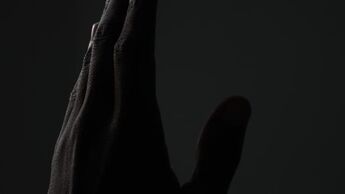 Brexit. Are you pulling your hair out over: the outcome of the vote from three years ago? Over the fact that the Brexiteers didn't have any plans in place once the shock vote went through? Over the fact that Theresa May, a Remainer, was put in leadership to deliver Brexit? Over the inability of Theresa May to broker a deal with the EU? Over the fact that more Scots voted to Remain than Leave and yet we're Brexiting anyway? Over the fact that Remainers are unable to stomach a losing vote? Over the fact that our new Prime Minister is pushing to Brexit regardless of whether a deal with the EU is possible? Over the lack of an Irish backstop and thus fear over the breakdown of the Good Friday Agreement?
Add to this that the two biggest UK parties are utterly divided and divisive at the minute. And not just at the minute – their internal wrangling seem to have been going on for ages and are becoming ever more despairing. The SNP at Westminster are continually seeking to represent Scotland as the third biggest party by keeping the Westminster Government honest. The UK Liberal Democrats are having a wee boost due to a new leader, a big win at the recent Brecon and Radnorshire By-Election, plus three new MP transfers to lift their numbers to 14 MPs.
Northern Ireland doesn't have a sitting Assembly at the moment, but that doesn't mean that she hasn't been at the centre of controversial UK politics. Westminster voted through some radical legislation for Northern Ireland and as this goes live there are only 63 days for Stormont to reconvene to overturn this UK-rule vote on issues that Northern Ireland itself had always resisted. There are others in the Province who feel let down by an Assembly that cannot work together despite ideological differences and feel that this UK legislative move is Northern Ireland's consequent comeuppance.
Boris gets into power and the SNP go bonkers and smirk simultaneously. Scotland's First Minister is upset at a UK Prime Minister who couldn't be further from the kind of politics and socio-economic background that resonates with the majority North of the border. And yet, this provides the SNP with more motivation than ever to push for IndyRef #2.
There are others who can only see the masses moving either further Left or further Right in their political indignation, and depending on their personal inclination bemoan the loss of robust moderate politics. Where has the centre ground gone many are asking?
The result of this seems to be either growing political exasperation or indifference.
But neither is ultimately the right response.
Call me mad, but what we need today is for new people to join the fray. We need more than ever for new blood, old or young, to join political parties. The populace needs people who will voice important matters in their party branches and vote according to the kingdom that Jesus of Nazareth initiated all those 2000+ years ago.
We need people of calibre to put themselves forward for an anticipated General Election or forthcoming elections. We need fresh faces to step into the ring and bring vigour to a beleaguered political stramash. If the big boys put you off, there are a handful of intriguing smaller parties looking for troops to employ for political battle, to sneak a wee parliamentary seat here or there.
Why not put the gloves on? Perhaps you were born for such a time as this?
Dr Stuart Weir is Director of CARE Scotland