BLOG: We must reform our outdated gambling laws
Gambling
8 January 2019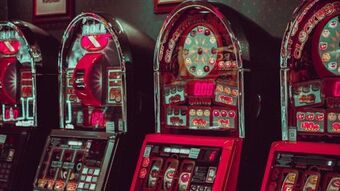 Yesterday Belfast City Council debated a motion proposed by Councillor John Kyle and seconded by Councillor Donal Lyons. It noted the damage done by problem gambling and calls for the Department for Health to consider meeting with an All-Party delegation to discuss improving support for problem gamblers.
While for many, gambling is an enjoyable hobby, for a significant minority gambling brings with it serious challenges. The last time primary legislation was passed concerning our gambling laws was more than 30 years ago. It is high time our gambling laws were updated and reformed because the evidence suggests disturbingly high levels of problem gambling across our communities.
Back in 2017, the Department for Communities conducted a major survey of gambling across Northern Ireland. It found that more than two thirds of the population had been involved in some form of gambling in the previous 12 months. Most shocking of all was the discovery that Northern Ireland has a problem gambling prevalence rate of 2.3% - more than four times higher than England. The equivalent rate in England is 0.5%, in Scotland is 0.7% and in Wales is 1.1%.
While we do not have existing data for the number of child problem gamblers in Northern Ireland, the Gambling Commission recently published research which found 1.7% of 11-16-year olds in Great Britain were deemed to be problem gamblers. Given that Northern Ireland has a higher adult problem gambling prevalence than GB, it seems plausible, if not highly likely to suggest there is at least a similar rate of problem gambling among 11-16-year olds here in NI.
Despite these sobering statistics, accessing support for gambling addiction very much depends on what financial resources you have at your disposal. So, if you have enough money you can seek private rehab for your addiction. But if you don't you will struggle to get help on the NHS. In response to written questions tabled in 2016, the Department for Health indicated there is no ring-fenced funding set aside for gambling addiction and pointed to a number of voluntary organisations as places where individuals suffering from gambling addiction should go to. Organisations like Gamblers Anonymous are doing a phenomenal job, but they cannot provide the full level of support needed for effective rehabilitation. The lack of access to proper support needs urgent attention.
Failing to treat gambling addiction is a false economy. No study has ever been conducted in Northern Ireland to determine the cost of problem gambling. But respected centre-left Think Tank the IPPR estimated the cost of problem gambling in GB to be between £260 million and £1.16 billion a year. Based on this, it does not seem unreasonable to suggest problem gambling is costing tens of millions of pounds in Northern Ireland, considering the similarities between the jurisdictions.
The lack of existing support for problem gamblers is not the only issue councillors will debate. They will also raise the issue of Fixed Odds Betting Terminals (FOBTs) in Northern Ireland. While the British Government has decided to curb the maximum stake on these addictive machines from £100 to just £2 as of April 2019, this will not apply in NI.
Gambling is a devolved competence under the terms of the 1988 Northern Ireland Act. But FOBTs in NI currently operate in a legal grey area. There is a strong argument that these machines are illegal under the Betting, Gaming, Lottery and Amusements (Northern Ireland) Order 1985, although this has never been tested in a court of law. It is estimated that there are several hundred of these machines operating across NI.
In November, Ladbrokes decided to voluntarily reduce the stake from £100 to £2 in Northern Ireland. So far, they are the only betting company to publicly announce it was making this change. Hopefully other betting companies will follow this example and take action. What is obvious is that these highly addictive machines offer a truly toxic combination of high speed play and a high maximum stake. Punters can lose hundreds in a matter of seconds and it is vital something is done to help curb the social devastation these machines cause.
Of course, Belfast City Council does not have the power to enact these significant changes because that power belongs to Assembly, which still remains out of action. The urgent need to reform our outdated gambling laws is yet another reason why we need a functioning Assembly as soon as possible. In the meantime, the Department of Health could meet with an All-Party group of councillors to see what can be done in the absence of a functioning Executive.
Mark Baillie is CARE's Northern Ireland Policy Officer.