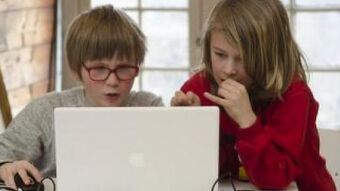 MPs have passed regulations needed to bring in the crucial age-verification checks to stop young people from being able to access explicit content online.
The Digital Economy Act introduced the requirement for commercial providers of online pornography to have robust age-verification checks to prevent under 18 year olds from accessing adult content.
These measures are important as offline children are afforded a series of protections to shield them from explicit content, such as age-ratings on films and video games. However, there were no comparable protections online even though 1 in 3 internet users are children.
MP's welcomed the legislation, citing it as 'long overdue', however many expressed views that more needed to be done to protect children online. This included calls to include social media in the remit.
CARE's work acknowledged
In recent months, CARE has worked with parliamentarians to raise concerns about weaknesses in the age verification proposals. During the debate, our work in thie area was acknowleged on record.
Jim Shannon MP thanked CARE in his speech for our work on online safety and the briefings we made available for parliamentarians on the Digital Economy Act and age-verification. Liam Byrne, who is on the shadow front bench also thanked CARE for the work done on improving the age verification proposals.
The Government to look closely at Baroness Howe's Bill
We were pleased that several MPs urged the Government to back Baroness Howe's Digital Economy Act (Amendment) (Extreme Pornography) Bill which will close the dangerous loophole in the Bill that still makes violent pornography and non-photographic images of child sexual abuse available after age-verification. This is despite neither being accessible to adult's offline as the material would be too violent to be classified as R18 and non-photographic child sexual abuse images are illegal to possess.
Responding in the debate for the Government, Margot James MP stated that these regulations are: 'a contribution to the greater security of children and young people online, but…. They are not a total solution'. The Government is set to publish a White Paper on online harms in the early New Year, which will take into account the duty of care of social media platforms.
The Minister also stated that she agreed with MPs that Baroness Howe's Bill is worthy of the Government's consideration and said she: 'Commit[ted] the Government to considering it as a potential means of combating this sickening loophole'.
CARE's Response
Spokesperson James Mildred said: "We are delighted that the regulations have passed Parliament and we are encouraged that many MPs used their speeches to press for the Government to do more to protect children online. We look forward to reading the Government's White Paper in the early New Year to find out what action they are looking to take to address key issues that still remain such as safeguarding young people on social media platforms."
Find out more