Bookies cash in as Chancellor delays FOBTs cut
Gambling
30 October 2018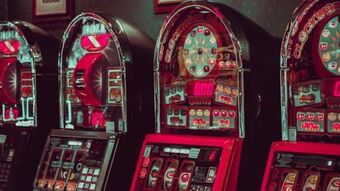 In yesterday's Autumn Budget Chancellor Philip Hammond announced that the Treasury will be delaying the cuts to Fixed Odds Betting Terminals (FOBTs) until October next year. This means that bookmakers will be set to make a whopping £1.8 billion before the maximum stake is reduced.
Research has shown that FOBTs are often clustered predominantly in deprived areas, their presence deliberately targeting vulnerable people. The machines have also been linked to crippling debt, marriage and family breakdown and serious mental health issues.
In May the Government said that the cut was necessary to "protect the vulnerable" and reduce the risk of harm to players and communities. The Department for Digital, Culture, Media & Sport said that it expected the new limit to be introduced in nine to 12 months. This is a year and a half after the decision was made.
This news comes as Lord Archer has urged Conservative Minsters to steal Labour's policy on gambling to prevent young people becoming hooked.
Writing in the Radio Times he said: "Please don't take another 20 years before the government bans gambling advertising, and wastes a generation of young people simply because of the tax revenue."
"A good start was made at the Labour Party conference in September by deputy leader Tom Watson, who promised immediate legislation to deal with the problem if a Labour government were elected," he continued.
Indeed, Labour have produced a manifesto to tackle gambling in the UK. These include stronger age-verification checks, an introduction of a compulsory levy on gambling companies and closing the loophole allowing for online games to be targeted at children.
With an estimated 430,000 problem gamblers, as well as 370,000 11-16-year old's in the UK who gamble on a weekly basis with 25,000 of them classed as problem gamblers, Labour have recognised that significant overhaul of UK gambling legislation is needed to protect both adults and the next generation.
It is time the Government followed suit.
CARE's Spokesperson James Mildred said:
"FOBTs are incredibly addictive and the combination of high stakes and high-speed play mean punters can lose thousands in a very short space of time.
"FOBTs cause huge social harm and the Government should honour its commitment to implement the change in less than a year. This new delay is both unnecessary and unacceptable."
"Current gambling legislation is not working for anyone, including children and young people across Britain. Instead it has a led to an epidemic of children problem gamblers.
"The landscape has significantly changed over the last few years in relation to gambling, with technological developments and increased betting options. We can't be simply rely on outdated law and voluntary codes to tackle the UK's gambling problems.
"The Government needs to accept that inaction is going to make Britain's problem gambling public health crisis worse and unless change is forthcoming, it's going to be children who are losing out."