NHS Chief joins calls for Premier League clubs to tackle gambling addiction
Gambling
10 September 2018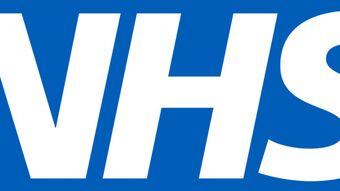 Simon Stevens, the head of NHS England has joined mounting concerns that Premier League football clubs must do more to tackle gambling addiction.
He described gambling addiction as one of the "new threats" facing the NHS and said reports that foreign betting companies weren't "co-funding help" for addicts were "deeply concerning".
Stevens criticised the 8 out of the 9 Premier League teams that are sponsored by betting companies but do not contribute to a £10m fund which pays for addicts' treatment, leaving the already overburdened health service to "pick up the pieces" from gambling-related mental ill health.
A study showed the addictive gambling machines cost frontline services over £210m a year, including £116m in hospital inpatient visits and £32m in secondary mental health services.
According to Gambling Commission figures there are 430,000 adult problem gamblers in the UK with hundreds of thousands more at risk of the problem.
There are also estimated to be 370,000 11-16-year olds who gamble on a weekly basis with 25,000 of them classed as problem gamblers.
CARE raised concerns at the start of the Premier League that gambling companies were side-stepping the ban on advertising to children by sponsoring football teams. Our research (cited in the Daily Mail) showed that in total, across the top two leagues in the UK 60 per cent of teams will have gambling companies as their sponsors.
An investigation by the BBC found links to online gambling firms had been placed in the junior sections of the websites of 15 football clubs, often appearing under details on how children can join junior clubs or be a club mascot.
CARE Spokesperson James Mildred
"It is deeply concerning to see that even though just under half of Premier League teams are sponsored by betting companies, the companies themselves are walking away from problem gamblers.
"CARE welcomes the Head of the NHS shining a light on this important issue.
"With 430,000 adult problem gamblers in the UK and 25,000 children who are classed as problem gamblers, this is not a trivial issue.
"We have an epidemic of child problem gamblers in Britain and for the sake of protecting them and other problem gamblers and the latest evidence showing that Premier League sponsors are not playing their part in helping fund addicts' treatment, it's time we had a public debate about the troubling nature of the industry's relationship with football."