CARE polling: 71% of MPs back closing animated child-porn loophole
Online Safety
8 August 2018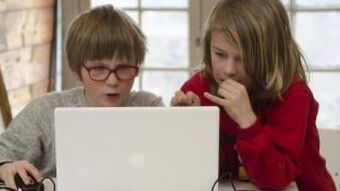 The vast majority of MPs do not think it is right that the Digital Economy Act makes non-photographic child sex abuse images available online, after age verification.
ComRes polling conduced on behalf of CARE shows 71 per cent of MPs are not happy with this accommodation of animated child sex abuse images and that number jumps to 76 per cent of female MPs.
Only five per cent of MPs disagreed.
The polling has been published in the Telegraph today in an article by Baroness Howe, a long-time campaigner on online safety.
In her piece, A loophole too far on child sex abuse, Baroness Howe explains how we ended up in this strange situation.
When the Digital Economy Act was first proposed, no accommodation was made for illegal pornography which encompasses violent pornography and child sex abuse images.
But when the legislation went to the Lords for scrutiny, the Government came under pressure to allow adults to access violent pornography after age-verification.
Following the debate, the Government caved in and tabled amendments to their own legislation which has meant that pornography considered too violent to be classified as R18 were the material on DVD, will be accessible to adults after age-verification.
The only exception will be if the violent pornography is considered "extreme pornography", that is anything life threatening or likely to result in severe injury to very specific body parts.
Even more astonishingly, the Government's own amendments had the effect of accommodating non-photographic child sex abuse images which can include life-like computer generated images, which are illegal to possess.
In her article, Baroness Howe said the Government should back her Digital Economy Act (Amendment) (Extreme Pornography) Bill which would restore the Government's initial prohibition of this material.
CARE has been pleased to work with Baroness Howe for a number of years and today, the charity's spokesman James Mildred said her Bill should be backed by the Government.
He said: "By going to the trouble of amending its own legislation, the Government has sent the signal, however unwittingly, that violent pornography and non-photographic child sex abuse images somehow has some value when actually, the complete opposite is true.
"This major loophole needs to be closed and CARE's polling shows that a clear majority of MPs would support action being taken to address this flaw.
"In the interests of providing young people with the best possible protection online, the Government should back Baroness Howe's very short Bill and close this dangerous loophole in the Digital Economy Act."