Government Moves Closer to Enforcing Pornography Age Checks
Online Safety
21 July 2017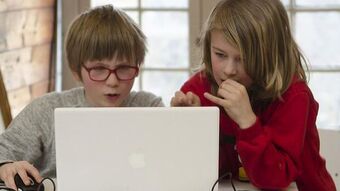 In Spring next year part of the Digital Economy Act will be coming into force, requiring extreme pornography to put behind robust age-verification checks.
CARE CEO Nola Leach speaks out about how this will help protect children online:
"Children deserve the strongest possible protections online and the robust age-verification checks on pornographic websites, brought in through The Digital Economy Act, are a vital milestone in the fight to stop children being exposed to harmful content online."

"The distinction between the offline and online world becomes less apparent almost daily in our fast-paced digital age. In the offline world children are shielded from harm through age rating mechanisms for films and magazines and a host of other tools – age-verification for access to pornographic content is a very welcome step towards bringing protection of children online into step with the offline world."

"The internet is a valuable resource, but it can also be dangerous if not used safely or in an age-appropriate way. These new measures provide an added layer of protection for children and welcome peace of mind for parents concerned about their children accessing explicit material online."

"There is still more work to do – for example, not all explicit and graphic material will be placed behind age-verification checks. A new Bill introduced in the House of Lords by Baroness Howe of Idlicote aims to tie up some of the loose ends in the Digital Economy Act by addressing some of the definitions of the type of content which should only be accessible behind age-verification."

"This Bill strengthens the Digital Economy Act and should be welcomed by the Government and anyone who wishes to protect children from accessing harmful inappropriate content online."
Nola's comments were picked up by several news outlets - you can read them here:
Our Director of Operations, Celia Bowring was on UCB this week talking to Paul Hammond about what these measures mean and also what the next steps are to help protect children online.You can listen to Celia's interview below!
It's great to see breakthroughs like this happen - although there's more work to be done to help shield children from explicit and graphic content online, this is an encouraging step. We hope you'll share this news with your family and friends!