Only 1% of Brits back abortion decriminalisation
Abortion
22 May 2017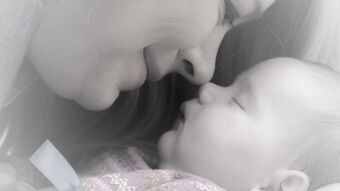 A startling new ComRes poll that is the most representative study carried out on public perception of abortion in the last decade, has confirmed that the majority of the British public would value more legal protections for abortion.
An overwhelming majority of Britons want the abortion time limit reduced from 24 weeks, even though pro-choice campaigners want to scrap the time-limit altogether and have called for abortion right up until birth.
Most of the British public (82%) would back the introduction of a change to the abortion legislation to require a waiting period of five days between a consultation with a doctor and an abortion taking place, so that a woman can carefully consider all of the options available to her and not feel pressured into having an abortion.
Many of the British public (91%) also support an explicit ban on sex-selective abortions.
65% of the general population opposed tax-paying money going to fund abortion oversees.
CARE's Northern Ireland Policy Officer, Mark Baillie
"Northern Ireland never adopted the 1967 Abortion Act and has been under pressure by various pro-choice groups to do so in the recent months."
"However, this poll clearly shows that the majority of Britons are unhappy with current abortion legislation and want to see greater protections introduced to protect both the mother and the unborn child."
"Abortion is an issue that is highly likely to come up in the next parliament and as a conscience issue would be subject to a free vote. Therefore, CARE urges voters to engage with candidates in the run-up to the election to find out where they stand on this issue"
CARE's Chief Executive Nola Leach
"A 21st century approach to abortion must be based on a fuller and richer understanding of human dignity and equality; one that upholds the rights and dignity of women as well as the rights and dignity of the unborn child"
"CARE looks forward to raising these issues with MPs and Peers after the Election as it's clear that the current abortion laws in Great Britain are not at all representative of what the British public thinks"
"For example, many children now survive and are born healthy in the weeks leading up to the 24-week abortion limit so it's right to review our laws and reduce the limit in light of this"
"Sex-selective abortion views the child as nothing more than a commodity and treats girls especially as burdens and inconveniences."
"CARE is pleased that the majority of the British public reject this and we urge the next government to legislate to ban sex-selective abortions"
Ends
Notes to the editor:
For more information please contact Rachael Adams on 020 7227 4731 / 07851 153693 or rachael.adams@care.org.uk
CARE is a leading charity that works with , MPs, Peers, and MLAs, MSPs to lobby for changes in legislation relating to human dignity. You can read about the success we've had and our latest work here
For more information on the study check out Where Do They Stand
ComRes interviewed 2,008 British adults online between 12th and 14th May 2017. Data was weighted to be representative of all GB adults. ComRes is a member of the British Polling Council and abides by its rules.
CARE has launched a website to equip voters in the lead up to the General Election. You can access our information on abortion and the election here:
Questions that you can ask candidates on the area of abortion
Questions that you can ask candidates relating to abortion funding overseas
CARE's full briefing on abortion for the General Election 2017