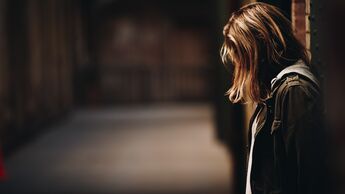 Monday 18th October is UK Anti-Slavery Day- an annual reminder to each of us that slavery still exists- and that it is happening here in the UK.
The work of William Wilberforce 200 years ago resulted in the abolition of the slave trade in the UK, but there are vastly more people suffering in slavery and exploitation today.
Consider the following:
Estimates suggest there are approximately 100,000 victims of modern slavery in the UK today.
In 2020/2021 alone, there were 10,689 potential victims of modern slavery in the UK.
Shockingly, 1 in 4 victims is a child.
The reality is that slavery still exists –not just in the UK, but globally. It can take many forms; domestic servitude, forced labour, criminal exploitation and sexual exploitation.
Today, on Anti-Slavery Day, we must look beyond the startling statistics and see the people behind them.
The young girl who is being sold for sex. The women working for hours in nail bars for little to no pay. The men trapped working in carwashes, farms and factories and forced to sleep in cramped and inhumane living conditions.
This list is not exhaustive.
Trafficking victims – modern day slaves –are deprived of their liberty; often brought to a foreign country where they may not speak the language and have no friends or family; they may have their passport taken and may be imprisoned sometimes by locked doors. Victims can also face physical and psychological threats, often to the safety of their families at home.
Human trafficking is hidden in plain sight, and the reality is harrowing.

Vic­tims need long-term support
Rescuing these individuals from their situation of exploitation, however, is only the first step.
Confirmed victims need to be provided with long term support to enable them to begin to rebuild their lives. Without this support, their freedom may be short-lived, as these already vulnerable individuals are at high risk of destitution, homelessness and even re-trafficking.
That is why CARE is calling for the Government to support Lord McColl's Modern Slavery (Victim Support) Bill.
This Bill will provide confirmed victims in England and Wales with 12 months of holistic support and permission to be in the UK to access support services, in order to provide victims with a stable foundation for recovery.
The Modern Slavery (Victim Support) Bill is also supported by the Free for Good Campaign – a coalition of 27 organisations who recognise the importance of this long-term support.

Bet­ter sup­port leads to more human traf­fick­ing convictions
Victims often experience extreme trauma at the hands of their abusers- a trauma which is difficult to articulate in the immediate aftermath. They need time and stability as they begin to process and recover from their abuse and look towards a brighter future. This sustained support would also help victims feel safe and secure enough to engage with police, assist with investigations, and even give evidence in court.
This level of intelligence would increase the number of human trafficking related prosecutions and convictions which in turn, would send out the message to human traffickers that the UK is not 'open for business.'
It is therefore critical that the Government recognise that comprehensive victim support is not an optional extra – it is essential to both victim recovery and to tackling the criminals behind modern slavery.
We must therefore continue to advocate for long term support for confirmed victims of modern slavery- to ensure that once they are 'freed' from their exploitation, they are in fact, Free for Good.