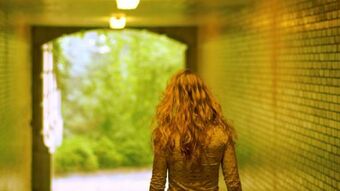 An alliance of sex trade survivors and frontline groups have urged the Scottish Government to adopt the so-called 'Nordic Model' to criminalise the purchase of sex
On Monday, several groups demanded action by Scottish Ministers following a consultation on prostitution laws and a manifesto promise by the SNP to challenge "demand" for sex.
Diane Martin, a survivor of sex trafficking and prostitution, is chairing the alliance of agencies including the Trafficking Awareness Raising Alliance (TARA), the Encompass Network, and the International Survivors of Trafficking Advisory Council (ISTAC).
Martin, vice-chairwoman of ISTAC, said:
"Now is the time for Scotland to develop a new approach to prostitution, ensuring victims no longer face criminal sanctions but are provided with tailored support to exit; and where pimps, sex buyers and pimping websites are no longer able to operate and exploit with impunity.
"I want to be part of a Scotland that completely rejects the idea that women and girls can be for sale, treated as commodities by men who believe this is their right and entitlement.
"It is this demand that fuels the sex trade and Scotland must create a hostile environment for those who exploit victims. We must stand together to ensure this exploitation ends. The cost of inaction is too high."
Labour MSP Rhoda Grant, who leads a cross-party group on commercial sexual exploitation, also restated the importance of changing the law:
"Scotland's laws on prostitution are stuck in the dark ages. While the Scottish government have recognised that prostitution is violence against women for decades, our laws have not reflected this policy. This needs to change and we need laws that penalise those who create demand and decriminalise those who fall victim to this abusive trade."
At the weekend, feminist commentator Susan Dalgety also urged action by MSPs in a column for The Scotsman. She wrote:
"Today, the world over, millions of women and girls will be sexually abused. Some will have a few coins tossed at them in disgust, a very few will earn hundreds of pounds, all will be diminished.
"If the Nordic model reduces the demand for paid sex, as research suggests it does, then surely the Scottish government has a moral duty to change the law, because the terrible truth is that there will never be equality between men and women while sex remains a legal commodity."
CARE successfully campaigned for the introduction of the Nordic Model in Northern Ireland and is lobbying for changes in the rest of the UK. CARE's cause page on the issue states:
"As Christians, we are called to bring freedom and restoration to those who are oppressed and abused in the commercial sex trade. We are working for laws that will end the demand for exploitation and human trafficking, and help individuals to exit prostitution.
"Let's build a society where no one is for sale, where vulnerable people do not feel prostitution is their only choice, and where those in prostitution are genuinely supported and helped to rebuild their lives."