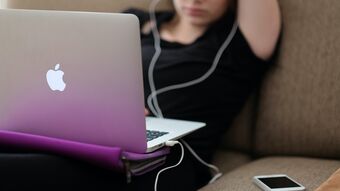 A shocking 1 in 5 UK adults would consider a career in the porn industry if the salary was high enough, or if they were guaranteed a safe working environment according to a new survey.
The Savanta ComRes poll also found 32% of those aged 18-34 said they were tempted by the money they could make.
A third of all respondents also agreed that pornography was not an acceptable part of modern society.
In total, 2,087 people aged 18 and over from across the UK were surveyed in a poll for the Naked Truth Project.
CEO of the charity, Ian Henderson, said:
Naked Truth are holding a P Word conference, an online event from 28-30 September, aimed at better resourcing church leaders to talk about the negative effects of porn.
CARE's Dan Boucher will be speaking at the conference on campaigning efforts by CARE to ensure children are better protected online.