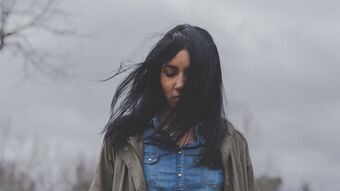 Campaigners are attempting to change the law in England and Wales to make the purchase of sex a criminal offence.
Amendments have been tabled by Diana Johnson to the UK Government's Police Crime, Courts and Sentencing Bill which, if successful, would see England and Wales join Northern Ireland in banning the purchase of sex.
As it stands, the current law in England and Wales is inadequate to address the demand for commercial sex which fuels both prostitution and sex trafficking.
Prostitution is inherently harmful and exploitative for most people involved. Legislation which makes the purchase of sex a criminal offence, would not only intervene to reduce levels of prostitution and help prevent the harm caused to women in this industry- it would also work to disrupt the business of sex trafficking. To end sexual exploitation, it is essential to end demand.
A growing number of countries around the world have already criminalised the purchase of sex including: Canada, Israel, France, Northern Ireland, Sweden and Norway to name just a few. The approach of 'criminalising demand' is often referred to as the 'Nordic Model.'
In 2015, Members of the Northern Ireland Assembly voted for the Human Trafficking and Sexual Exploitation Act. Section 15 of the Act makes buying sex a criminal offence in Northern Ireland.
The Northern Ireland legislation works to reduce demand, reduce the levels of prostitution, reduce trafficking for the purposes of sexual exploitation, and ultimately reduce the exploitation of women. CARE welcomed the introduction of this legislation. The Republic of Ireland has since followed suit and in 2017 adopted similar legislation to criminalise the purchase of sex.
Meanwhile, the Scottish Government recently consulted on approaches to prostitution law which would also challenge male demand, and in its analysis of responses said it would come back with new plans in the near future. The Scottish Government acknowledge that prostitution is a form of male violence against women and have made clear any new model for Scotland would consider international models. We would hope that they would see merit in the approach Northern Ireland has already taken.
CARE supports laws that make buying sex illegal. Prostitution is profoundly exploitative and the majority of those in prostitution are not there because of any positive choice.
Read more
In this long read, CARE's Naomi Marsden explores why the time has come to make buying sex illegal.