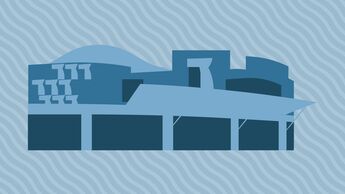 Over the coming days, the newly elected Scottish Parliament shall begin to get back down to business, with First Minister Nicola Sturgeon back at the helm of Scottish politics.
The election outcome was largely as expected, with the SNP comfortably the largest party and therefore set for a historic fourth term in office. The Scottish Conservatives recorded an identical haul of seats as last time, and so retain their place as Scotland's main opposition party, with leader, Douglas Ross back in Holyrood. Scottish Labour have dropped back slightly to 22 seats, however new leader Anas Sarwar will be keen to re-establish his party as a force at Holyrood. The Greens performed well, taking 8 seats, and it is widely expected that their votes will be critical in ensuring a majority for Government policies going forward. The Liberal Democrats lost a seat, slipping back to just 4.
The level of interest that Christians took in the recent election is a great encouragement, however now that the new Parliament is in place, it is important that followers of Jesus redouble efforts to stay actively engaged. Widely anticipated legislative measures in the forthcoming session include expected attempts to introduce assisted suicide and reform of the Gender Recognition Act, while a decision about whether home abortions (deemed necessary during the pandemic) shall be permitted to continue, is also expected. Important decisions may also be made in relation to commercial sexual exploitation.
What matters most is that Christians seek to honour God in the months ahead by praying for, and reaching out to, their new batch of elected representatives. As Romans 13:1 reminds us: "Let every person be subject to the governing authorities. For there is no authority except from God, and those that exist have been instituted by God." (ESV) With around 43 of the 129 MSPs having been elected to Holyrood for the very first time, this genuinely represents a new era in the life of our nation, and we can take courage in knowing that God remains in ultimate control!