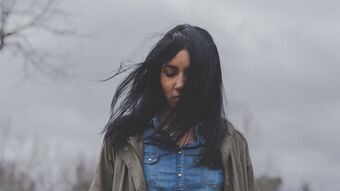 A new Bill, introduced yesterday in the House of Commons, proposes to make paying for sex illegal in England and Wales.
The Bill, introduced by Diana Johnson MP, would make it an explicit criminal offence to pay for sex. It would also remove the burden of criminality from those selling sex, and provide them with better services to exit prostitution.
This is known as the 'Nordic Model', which originated in Sweden, and has since been implemented by other countries such as France, Ireland, Northern Ireland, Israel, Iceland and Norway.

Wide­spread sexu­al exploit­a­tion in Britain
Although certain activities associated with prostitution (such as soliciting) are illegal in Britain, it is currently legal to pay for sex.
This has led to widespread exploitation and made Britain a 'haven' for organised crime groups — something the Bill is specifically seeking to target.
Diana Johnson laid out this brutal reality in her speech supporting the Bill:
Bill is best way to tackle abuse of women
The Bill highlights that, at its most fundamental level, prostitution is driven by the demand of those who pay for sexual services.
Tackling the demand for sexual services and addressing the market for prostitution is therefore crucial in preventing the exploitation of vulnerable people:

Why CARE sup­ports the Bill
We believe that the Nordic Model is the best approach for tackling the harm of prostitution and its inextricable link with ccommercial sexual exploitation.

Countries such as Sweden have led the way in successfully tackling demand. More recently, a review of the law in Ireland found that since the introduction of the 2017 Act there has been a reduction in demand and therefore a reduction in organised prostitution.
It's high time that we followed suit and updated our laws, ensuring women are adequately protected from exploitation and helped to exit prostitution.

Gov­ern­ment should adopt Bill as policy
Ten Minute Rule Bills, such as this one, rarely become law. However, they can serve to highlight an issue and put pressure on the Government to act.
Criminalising the purchase of sex is also a policy that gains cross-party support; the Bill was co-sponsored by a cross-party group of MPs, including Sarah Champion, Fiona Bruce, Maria Miller, Rosie Duffield, Stella Creasy, Gavin Robinson and Derek Thomas.
The Bill will now move to its Second Reading in the new year.
Not For Sale: Is It Time Bri­tain Made It Illeg­al To Pay for Sex?