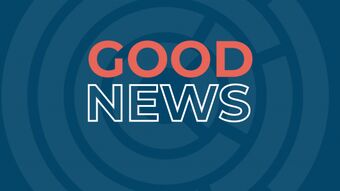 With the start of a New Year and Parliament returning to work tomorrow, we wanted to share some highlights from 2019. These are taken from our recently published Good News publication. We recognise that, from a Christian perspective, 2019 brought significant setbacks, especially in relation to abortion and Northern Ireland. Nevertheless, we are thankful to God for the encouragements we've also seen. The Good News publication is a reminder that Christian advocacy can make a genuine difference.
Scots Named Person Scheme Abandoned
In 2014, the Scottish Government proposed that the Children and Young People Bill would make it mandatory for every young person in Scotland to be given a so-called 'named person' to advise them when accessing any public service. Whilst perhaps well intentioned, this scheme provoked immediate concern that it could take away resources from vulnerable children who need support, and that its measures would conflict with parental rights and responsibilities.
Recognising these proposals' potential for harm, CARE – in a coalition led by the Christian Institute – played an important role in the NO2NP (No to Named Person) Campaign.
On 19 September this year, Education Secretary John Swinney MSP finally confirmed that the Scottish Government would repeal the Named Person elements of the Children and Young People Act 2014, ending a five year-long saga. With our allies, CARE was there throughout to champion the role of the family and parents' right to raise their children in accordance with their values and beliefs.
Help on Offer for Problem Gamblers
Any problem gambler will tell you that it is almost impossible to escape the clutches of our gambling culture, with its temptations and constant pressure to "play." But a new tool, which CARE successfully campaigned for, is making a difference. Self-exclusion is a well-recognised method for someone to remove the possibility of gambling in betting shops, by requesting that the staff refuse to serve them. This means a person must go into all their local shops, but doing the same online where there are many hundreds of sites is impossible.
It's true to say that without CARE taking the initiative, the scheme now known as GamStop would not be in operation. We've been overwhelmed by the fact that over 111,000 people have now used GAMSTOP to self-exclude from online gambling! This figure is likely to increase when all gambling sites are legally required to offer GAMSTOP, probably some time next year.
Family Policy Work Hitting Home
Strong families are at the heart of a healthy society. That is why for over a decade CARE – working alongside our excellent fiscal policy consultants Don Draper, Leonard Beighton and Alistair Pearson – has produced annual reports highlighting the consequences of the UK tax system's failure to take family responsibility into account.
Our most recent report, The Taxation of Families – International Comparisons 2017, was launched in Parliament in November 2018. The report showed that in the UK a one-earner married couple with two children on the OECD median wage currently faces an income tax burden 30 per cent higher than the OECD average – a shocking 85 per cent more than a comparable French family, more than twice as much as in the US and 11 times as much as in Germany!
Hope amidst Westminster's decision to liberalise NI's Abortion Laws
2019 was very difficult for those who are pro-life in Northern Ireland. CARE has campaigned long and hard and played a pivotal role in supporting MPs and Peers who have tried to halt the passage of deeply harmful pro-abortion legislation. CARE secured an expert legal opinion from the eminent Prof Mark Hill QC – which was widely quoted in Parliament – who demonstrated that there was no international legal imperative to change the law in Northern Ireland.
As well as working closely with MPs and Peers to make the case against the legislation, CARE – along with our partners in Both Lives Matter – played a major role in mobilising supporters and churches to oppose the change. An open letter to the Prime Minister calling for the legislation to be withdrawn received over 20,000 signatures, and CARE supported one of the biggest pro-life protests in the history of Northern Ireland – with tens of thousands attending the 'NI Voiceless' meeting at Stormont, as well as prayer events across the Province.
We are grateful that for 52 years Northern Ireland's law and policy valued both lives in a pregnancy. The change is both a terrible injustice and a deeply sad moment in Northern Ireland's history, but we are heartened by the development of a pro-life voice in Northern Ireland that is stronger now than ever. This is far from the end – CARE has stood for life since its inception over 40 years ago and we aren't going to stop now.
Scottish Government to explore possible prostitution reform
In September, the Scottish Government announced in its Programme for Government 2019-20 its commitment to explore what more can be done to address prostitution in Scotland:
"We are committed to ... recognising [prostitution] as a form of violence against women. We will consult on approaches to challenge men's demand for prostitution, continue to support work to reduce the harms associated with commercial sexual exploitation and help women to exit prostitution."
CARE has campaigned hard on prostitution law reform across the UK, including in Scotland. We played a key role in seeing the SNP adopt criminalising the purchase of sex as party policy in 2017 and are pleased that this is bearing fruit. We will continue to challenge the Scottish Government to create an environment in which no one feels they have to sell their body for sex in order to make ends meet.
FOBTs – The State of Play in GB and NI
On 1 April 2019, the stakes on Fixed Odds Betting Terminals (FOBTs) were reduced from £100 to £2 in Great Britain. This was a significant victory for which CARE had energetically campaigned. In fact, we developed the initial Private Members' Bill proposing a reduction of the maximum stake to £2, placing the issue on the parliamentary agenda in 2014!
Disappointingly this change did not apply to Northern Ireland, where gambling law and policy is devolved. With the Northern Ireland Executive not in operation, legislative action to ensure the change applied there was not possible.
Nevertheless, we have campaigned tirelessly to raise the profile of this shortfall in Northern Ireland's gambling laws. We worked closely with Councillors John Kyle and Peter Martin to bring forward motions to Belfast City and Ards and North Down Councils raising the issue and calling on bookmakers in Northern Ireland to voluntarily reduce the stake.
CARE calls for better protection for places of worship in Scotland and NI
CARE has helped to draw attention to the lack of funding in NI and Scotland for protection for places of worship. In August 2019, our series of Freedom of Information requests revealed that places of worship across Northern Ireland have undergone 450 recorded attacks over the past three years. CARE wrote to the Department of Communities in Northern Ireland urging a similar scheme to that in England and Wales. We are trying to raise this in Scotland too.
Our work received significant media coverage. The right to freedom of religion or belief – including being able to live in accordance with one's religious belief and worship freely without fear of harm or violence – is fundamental and underpins much of CARE's work in other areas. In a culture which often neglects this issue, we must continue to champion it for the sake of the future.
Find out more
We are thankful to God for the help He gave us in 2019. The encouragements above are ultimately the result of His goodness to us. To read more about these stories and others, you can access our Good News booklet here.
To receive our regular, weekly updates on key issues in Parliament, sign up for Impact Direct.