Calls for gambling companies to properly fund care for problem gamblers
Gambling
6 March 2019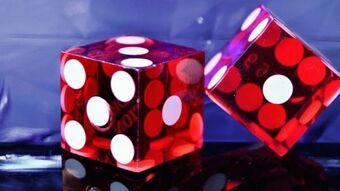 Under plans being considered by the Government, Ministers are looking to impose a new compulsory tax on bookmakers to help curb Britain's gambling epidemic.
CARE have long been concerned that the current arrangement in which the Government encourages the gambling industry to make voluntary contributions to help care for problem gamblers is not fit for purpose.
Our research showed that 66 per cent of men in the UK were unhappy with this arrangement and would like to see it increased and become compulsory. The polling also reveals the impact gambling is having on society with 63 per cent of people stating that gambling is now a significant issue in Britain today.
Betting bosses have previously called for such a levy to be introduced, which could raise as much as £100m a year to fund addiction clinics and research into problem gambling. The Head of NHS England described gambling addiction as one of the "new threats" facing the NHS and said reports that foreign betting companies weren't "co-funding help" for addicts were "deeply concerning". A statutory levy would therefore be a positive step forward.
"A compulsory levy on the industry should be introduced to replace the present voluntary arrangements and fund prevention, treatment and underpinning research on a greater scale, with a strong and transparent structure for the distribution of the funds raised." - The Responsible Gambling Strategy Board.
The money raised through the compulsory levy would finance a range of measures aimed at caring for problem gamblers, including the resources needed for the NHS in being able to provide treatment.
The move has been backed by former Sports Minister Tracey Crouch, who quit her role last year over the Government's decision to delay cutting the stake on Fixed Odds Betting Terminals (FOBTs).
"The bookies have been warned over and over if they don't contribute a voluntary levy to pay for research, education and treatment then it will be made mandatory. Their time is running out fast." – Tracey Crouch MP.
Children and vulnerable people must be at the heart of all reforms
According to the latest figures from the Gambling Commission there are around 340,000 adult problem gamblers in Britain. 450,000 11-16-year olds gamble on a regular basis with 55,000 classed as problem gamblers.
Just last week the Government announced that it would be banning the sale of all lottery scratch cards to children aged 16 and 17. The Government have also tightened up rules which mean that gambling companies will no longer be able to use celebrities, sports stars or cartoon characters to entice young people to bet.
But it is clear more can be done and a statutory levy would be a good place to make sure that help for problem gamblers is properly funded and available. Treatment for gambling addiction must not be dependent on what financial resources are at your disposal, whether you can afford to seek private rehab for example. Increasing and implementing a statutory levy on gambling companies would help to provide extra funding for the NHS to help to deal with gambling addiction across the UK.