Bishop warns football is grooming children into gambling
Gambling
5 February 2019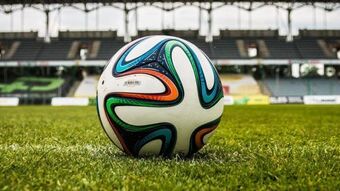 The Bishop of St Albans, the Rt. Rev Alan Smith, spoke out this week about football's spurious relationship with gambling, warning that children were being 'groomed into gambling'.
"I am deeply concerned about the record-breaking number of gambling adverts which bombard children at a critical time in their development. Whether on social media or during football matches, these adverts send false messages. A recent survey found that children increasingly believe that gambling requires skill and is a good way to make money." – Bishop Smith
Bishop Smith has tabled a motion in the General Synod which the Church of England's ruling body will debate later this month. If they pass the motion, then the C of E will put pressure on the Premier League to ban betting companies from becoming shirt sponsors.
Bishop Smith who leads on the issue of gambling in the House of Lords for the Church of England previously referred to the findings as a 'generational scandal'.
"A whole generation of young people have taken on a range of views and attitudes about the norm of gambling. We have changed the enjoyment of sport from sport in itself to something that's to do with money and betting. Our worry is we are as a nation sleepwalking into something by normalising and socialising a whole generation of people with no idea where it might go." – Bishop Smith
CARE has raised concerns with parliamentarians about the worrying prevalence of child problem gambling. The latest figures from the Gambling Commission show that the number of child gamblers has quadrupled in just two years. The figures suggest 450,000 children aged 11-16 bet on a regular basis and 55,000 children are classed as problem gamblers.
Sponsoring football shirts is a way that bookmakers can side-step the ban on advertising to children.
Whilst some betting companies have recently pledged a whistle-to-whistle gambling advertising ban, just under half – 9 out of 20 Premier League teams and 17 out of 24 (70 per cent) of teams in the Championship are sponsored by gambling companies. In total, across the top two leagues in the UK 60 per cent of teams will have gambling companies as their sponsors. Therefore, children are still going to see their sporting heroes endorsing gambling, which is extremely problematic.
Betting ads on sports shirts is highly irresponsible because it normalises gambling to a very young audience. Shown completely without context, these shirts are on the backs of children's favourite players and this creates the illusion that gambling is harmless, fun and without consequences. We know that is not the case.
CARE Spokesperson James Mildred said:
"Bishop Smith is right to call for action on this issue. We have an epidemic of child problem gamblers in Britain and for the sake of protecting them and other problem gamblers surely we have to question whether it is appropriate for the Premier League to be tied so closely to the gambling industry."