FOBT stake cut delay informed by discredited report
Gambling
12 November 2018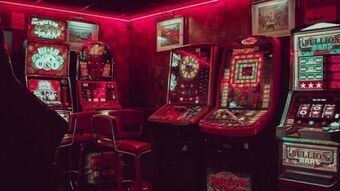 The controversial decision to delay implementing the planned reduction in the maximum stake on FOBTs was influenced by a widely discredited report, according to a story in the Guardian today.
The Chancellor told the Treasury select committee on Monday November 5 that the gambling industry thinks between 15,000 and 21,000 jobs will be lost when the FOBTs stake is cut from its current high of £100 to £2.
Giving bookies enough time to mitigate against these job losses is a key reason in Mr Hammond's controversial decision to delay the cut until October 2019.
But according to the documents seen by the Guardian, this estimate of job losses was taken from a widely discredited report.
The report itself was written by KPMG, one the UK's so called 'big four' accountancy firms. In the report, KPMG add a disclaimer that key assumptions within the report itself are based on figures from the Association of British Bookmakers (ABB).
In fact, KPMG went out its way to stress that the report was written for the gambling industry and should therefore, "not be regarded as suitable to be used or relied on by any other person or for any other purpose."
Despite these clear warnings, according to the Guardian the report was still circulated among staff at the Treasury.
One of the UK's biggest betting companies, Paddy Power Betfair, were so alarmed at the weight being given to the report, they apparently even wrote to the Prime Minister to warn against it being used.
Crucially, Paddy Power also produced its own analysis on the impact of the FOBT stake cut which cast doubt on claims it would mean thousands of betting shops closing.
CARE's response
The charity's spokesperson, James Mildred said: "This is very embarrassing for the Chancellor and his team.
"We were told the bookies needed more time before FOBT stake reduction was introduced so they could adjust for anticipated job losses.
"Now it transpires the Treasury were informed by a bookie-funded report which includes industry approved figures.
"Even Paddy Power, one of the UK's biggest gambling companies could not believe the report was been taken so seriously by the Treasury.
"Even the report's own authors add a significant disclaimer stressing that it should not be used by anyone other than the intended recipients.
"It is scandalous that it was given the weight it was.
"I'm sure this will only increase the pressure on the Government to back down and make sure the cut to the maximum stake happens sooner.
"They've already needlessly lost a very talented minister because of the decision to delay.
"The interests of bookies must not be put before gambling addicts. To save lives, the maximum stake must be cut and the sooner this is done, the better."
Find out more
For more information please contact James Mildred: James.mildred@care.org.uk // 07717516814
The Guardian exclusive can be read here: https://www.theguardian.com/uk-news/2018/nov/12/government-fobt-decision-discredited-report
For more on CARE's ongoing work around problem gambling see here: https://www.care.org.uk/news/gambling