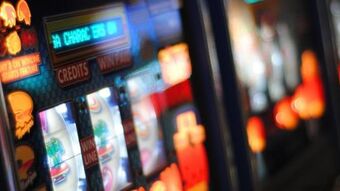 After the Government's announcement in the Budget that the Treasury would be delaying the cut to Fixed Odds Betting Terminals (FOBTs) until next year, there was immediate backlash from MPs from all parties and Sports Minister MP Tracey Crouch resigned in protest.
Research has shown that FOBTs are often clustered predominantly in deprived areas, their presence deliberately targeting vulnerable people. The machines have also been linked to crippling debt, marriage and family breakdown and serious mental health issues.
It seems unjust that bookies are set to make £1.8 million pounds before the maximum stake is reduced, whilst communities and vulnerable people will bear the brunt of this delay.
Once this news was announced CARE spoke out against it and our comments were picked up in the following news outlets.
The Daily Mail twice, here and here, The Guardian, The Irish Times, The Church Times, The Catholic Universe, LCB and Casino.org
CARE Spokesperson James Mildred also appeared on TalkRadio, BBC Radio Kent, UCB, Premier and TWR to talk about the delay. Listen below to James's interview on BBC Radio Kent.
CARE's Chief Executive Nola Leach also signed a joint letter praising Tracey Crouch's hard work on this issue and urging the Government to scrap the delay.
The letter was also signed by:
Mark Sheard, Chair of the Mission and Public Affairs Council, Church of England
Bala Gnanapragasam, Vice-President of the Methodist Conference
Rev Stephen Keyworth, Baptist Union of Great Britain
Rev John Proctor, General Secretary, United Reformed Church
Dr David Landrum, Director of Advocacy, Evangelical Alliance and
Alison Mather, Director, Quaker Action on Alcohol and Drugs.
"For the last five years, since she raised the issue of the harmful impact of FOBTs in her Chatham constituency in a debate in Parliament, Tracey Crouch has been committed to achieving a sensible maximum stake as soon as possible. As a minister, she has shown unfailing loyalty to government policy, while not concealing her real concern. We echo the tributes that have been made to her consistent, principled approach.
"No valid reasons have been given for delaying implementation of the £2 stake. Individuals, families and communities will continue to suffer – at the cost, even, of more avoidable deaths – for six months beyond April 2019, unless the government accepts that the same reasons which led it to accept the change must lead it to bring the date forward."
It was great to see the church get behind and be united on this issue. We were pleased that this letter also received widespread coverage, some of which you can read here:
Christian Today, AOL, The Herald Scotland, The Belfast Telegraph, The Shropshire Star, The Cumberland News and Star, The Express and Star and Tekk.
CARE firmly believes that this new delay is both unnecessary and unacceptable. We will be working with parliamentarians to urge the Government to stick to its original timetable.